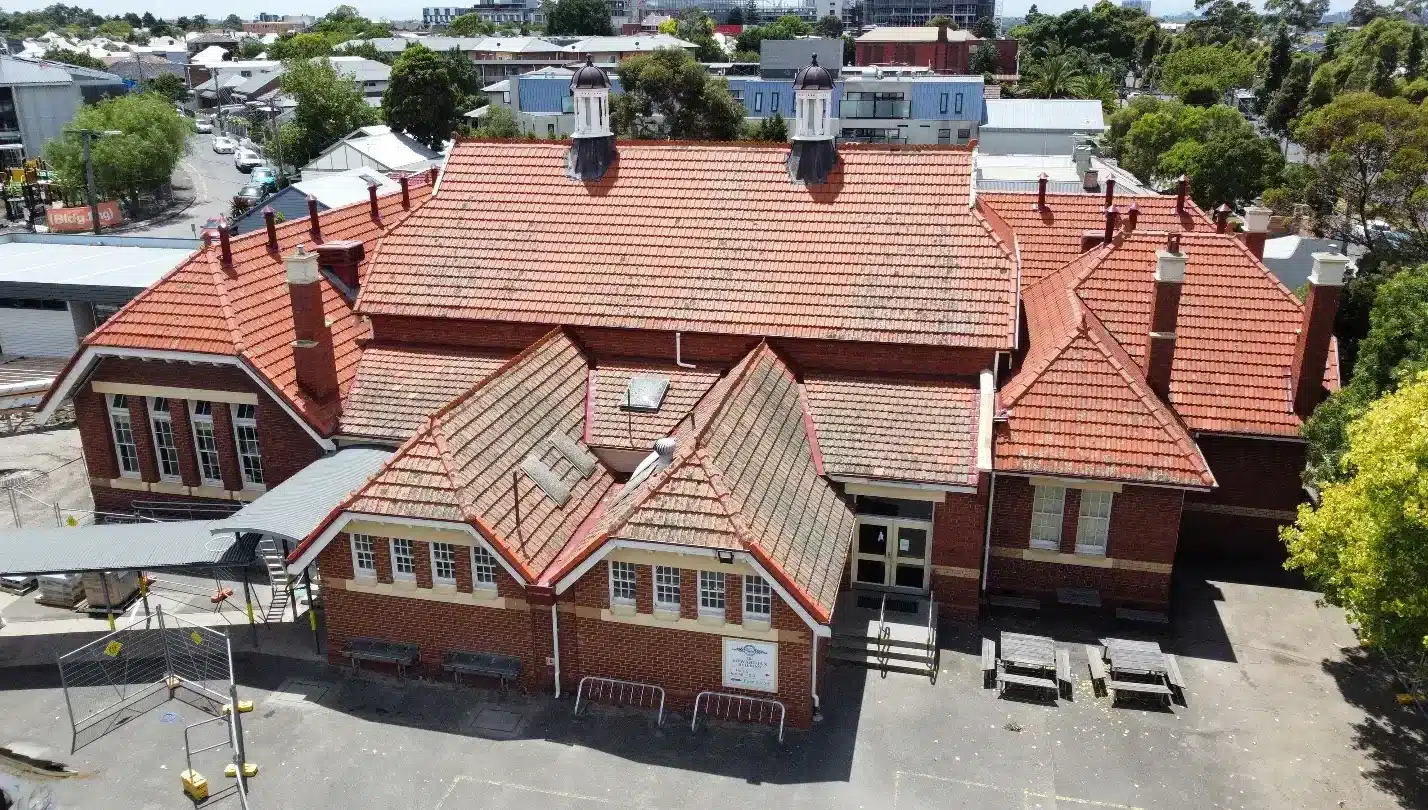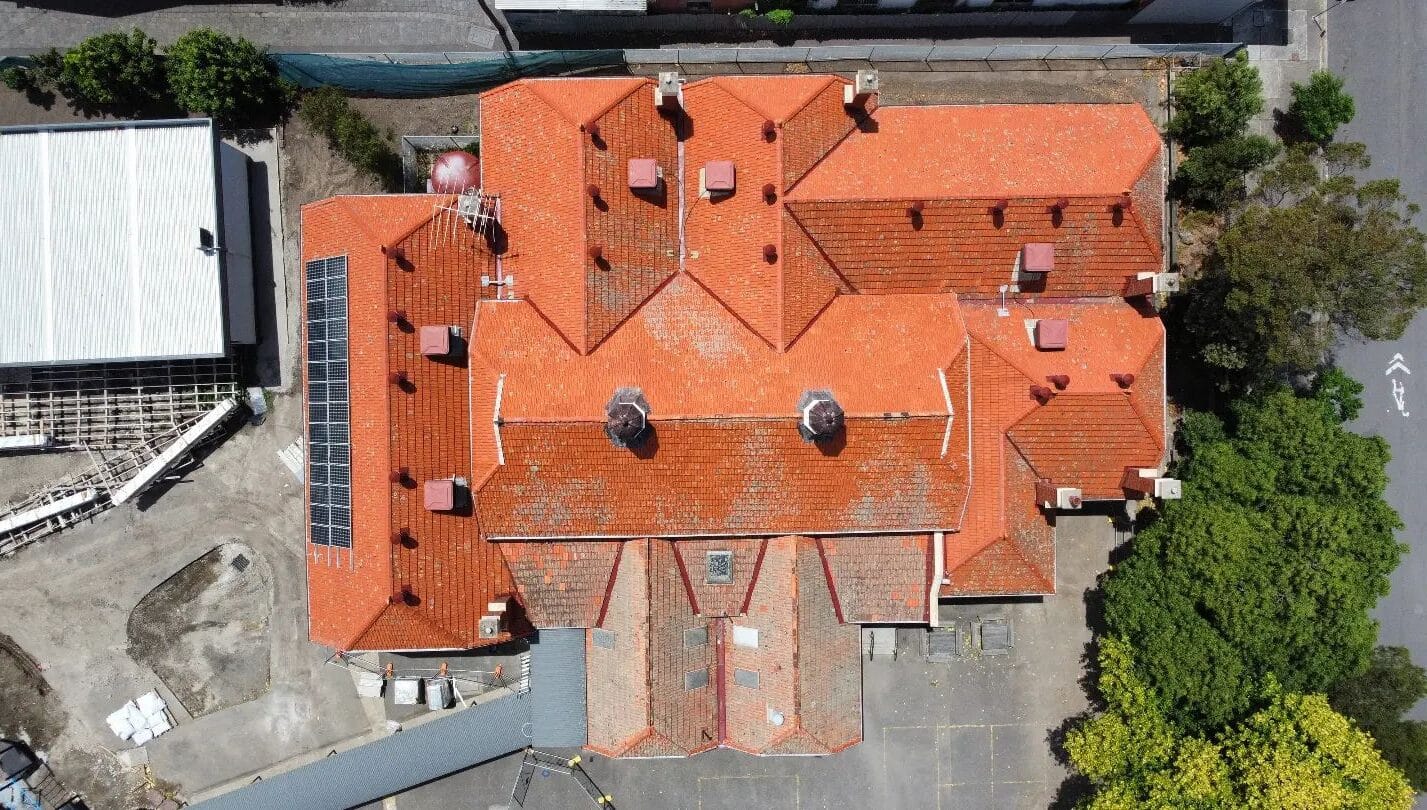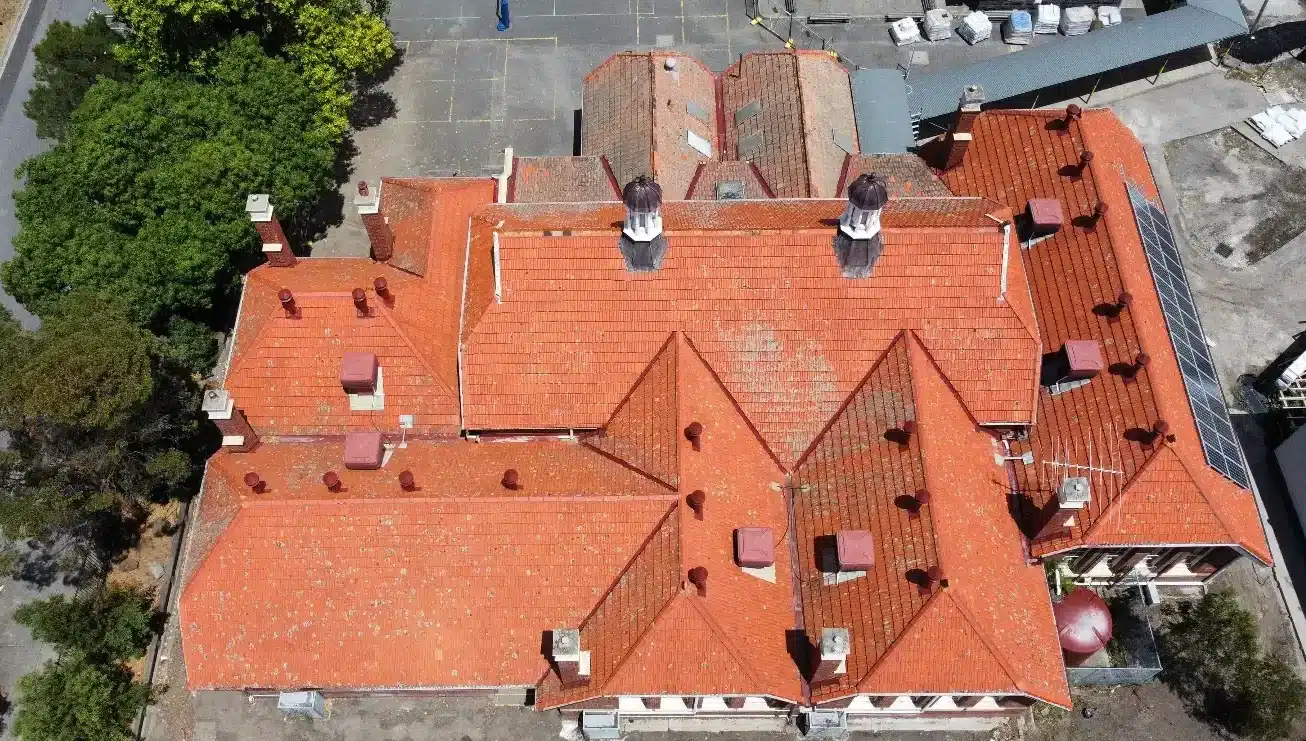 Footscray Primary Edwardian Building 
This old heritage listing was in need of a serious restoration all over.
Footscray

Service:

Restoration
Considering its age, there were many things considered non-compliant with current building standards that need to be rectified.
We installed provisional scaffold for safety and set up no go areas for the safety of the students and staff of the school.  Works were mainly completed during the school holidays with a strict timeframe for works for minimal disruption.
All internal and external gutters were upgraded with new Colourbond gutters.  New sumps, overflows and rain heads were installed.  All old lead flashing was relaced for new and painted in Manor red, a heritage colour. All valley irons were replaced with new Colourbond valleys and all tiles were hand cut to bring up to meet new standards.
All original air vents were repairs and painted for some extra longevity.  Mortar was reset where necessary.  A new barge ridge was installed on all gables to meet current standards.
All other areas of the ridge caps were cleaned, scrubbed and ground back in preparation for a fresh application of flexible pointing.
A big EWP (cherry picker) was brought in to undertake works on the hard-to-reach areas and scaffold was removed as the works were completed for efficiency