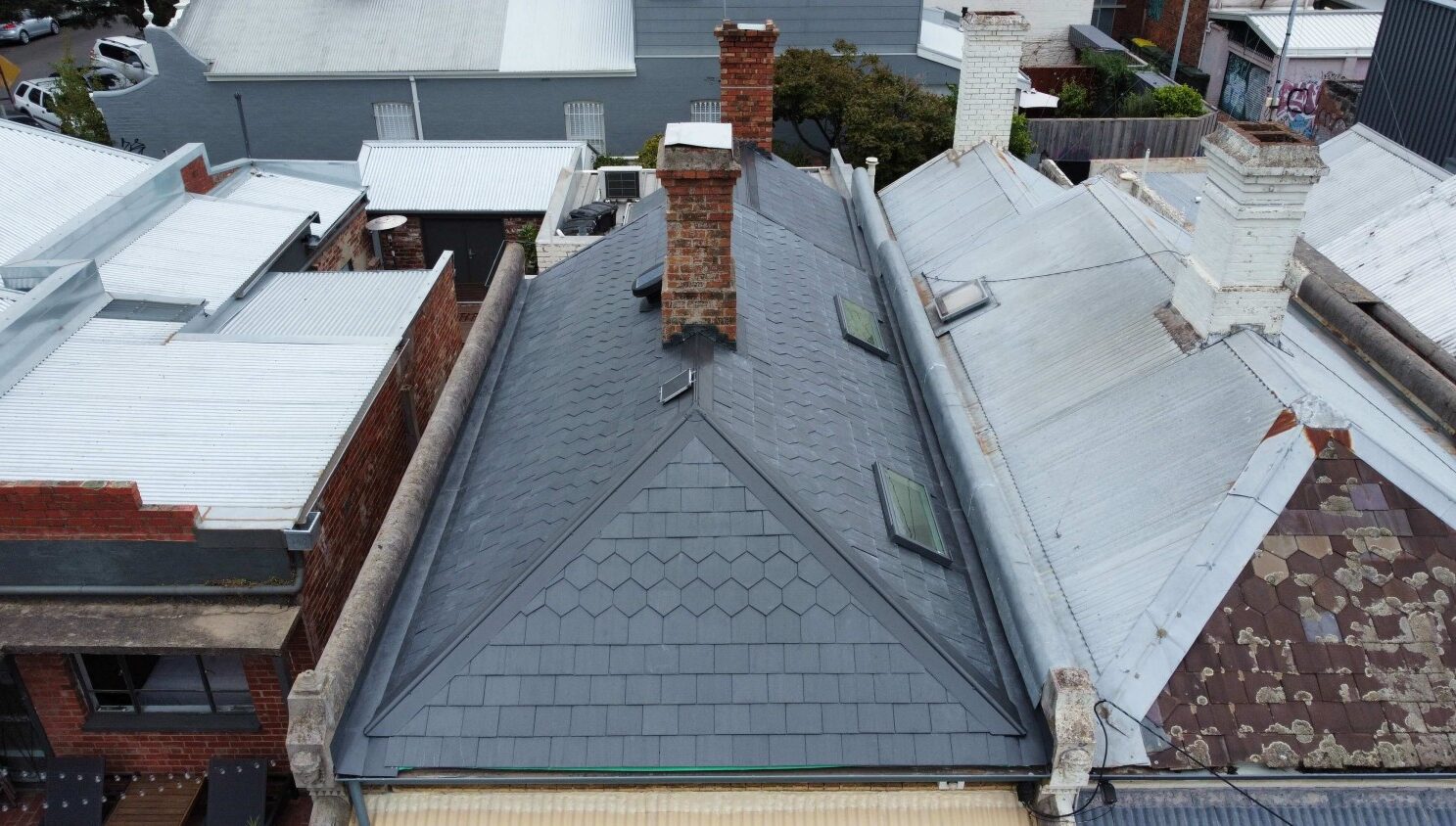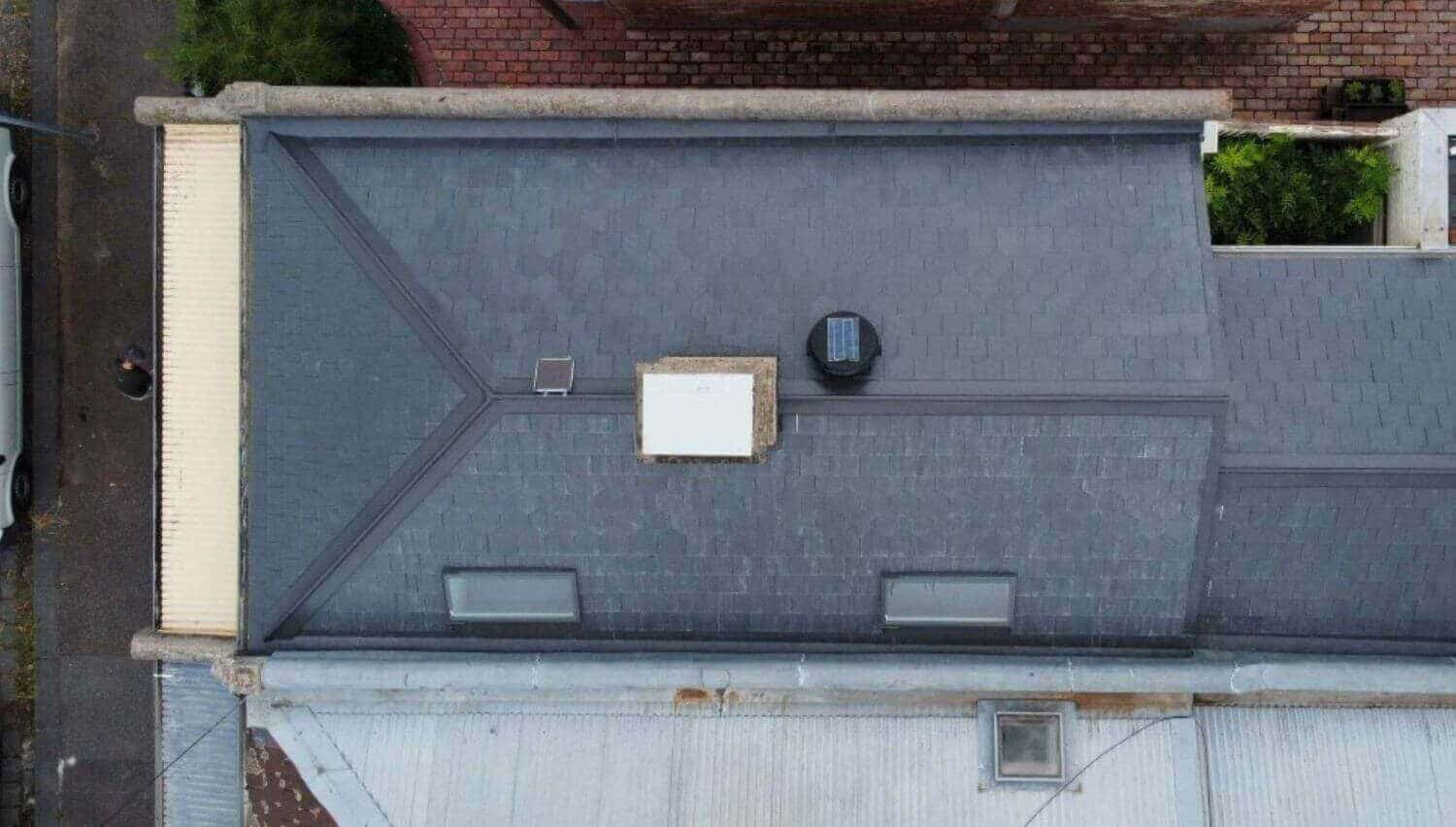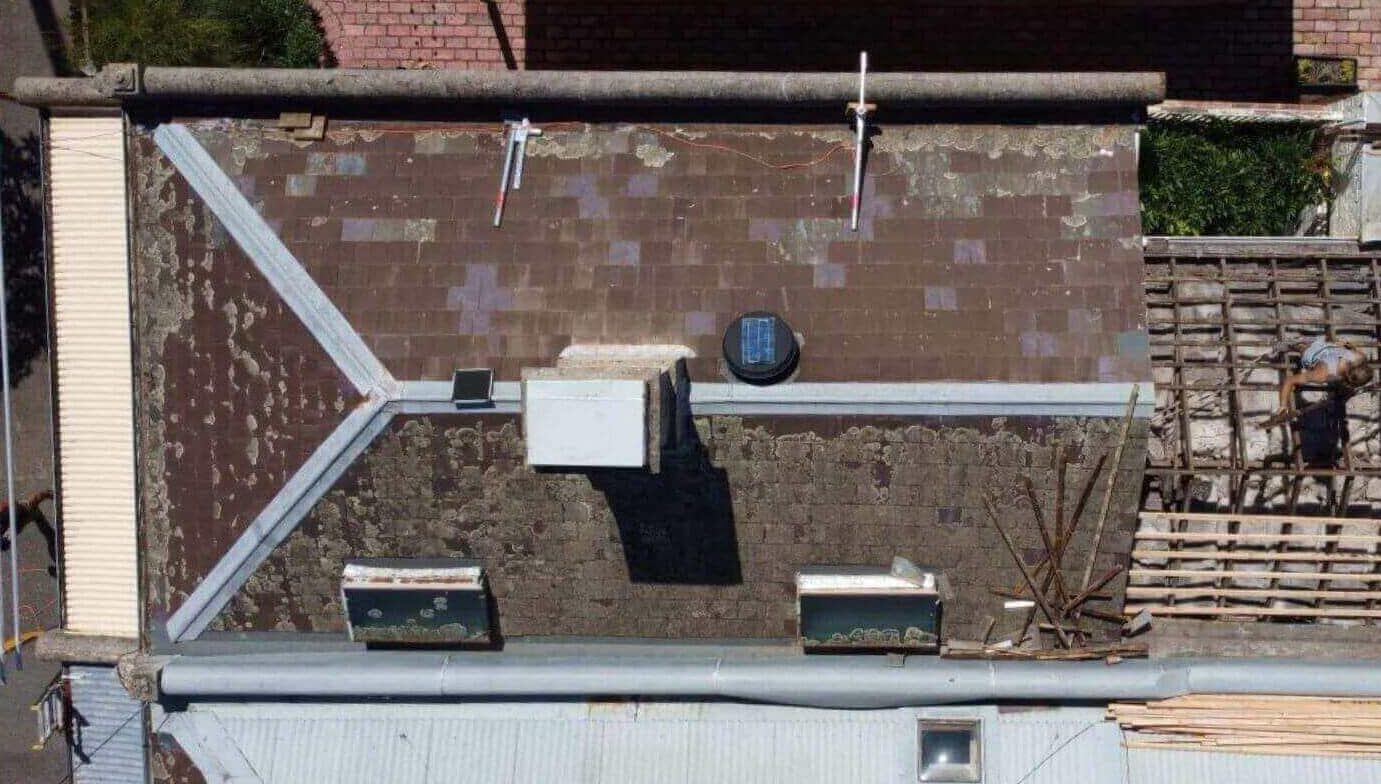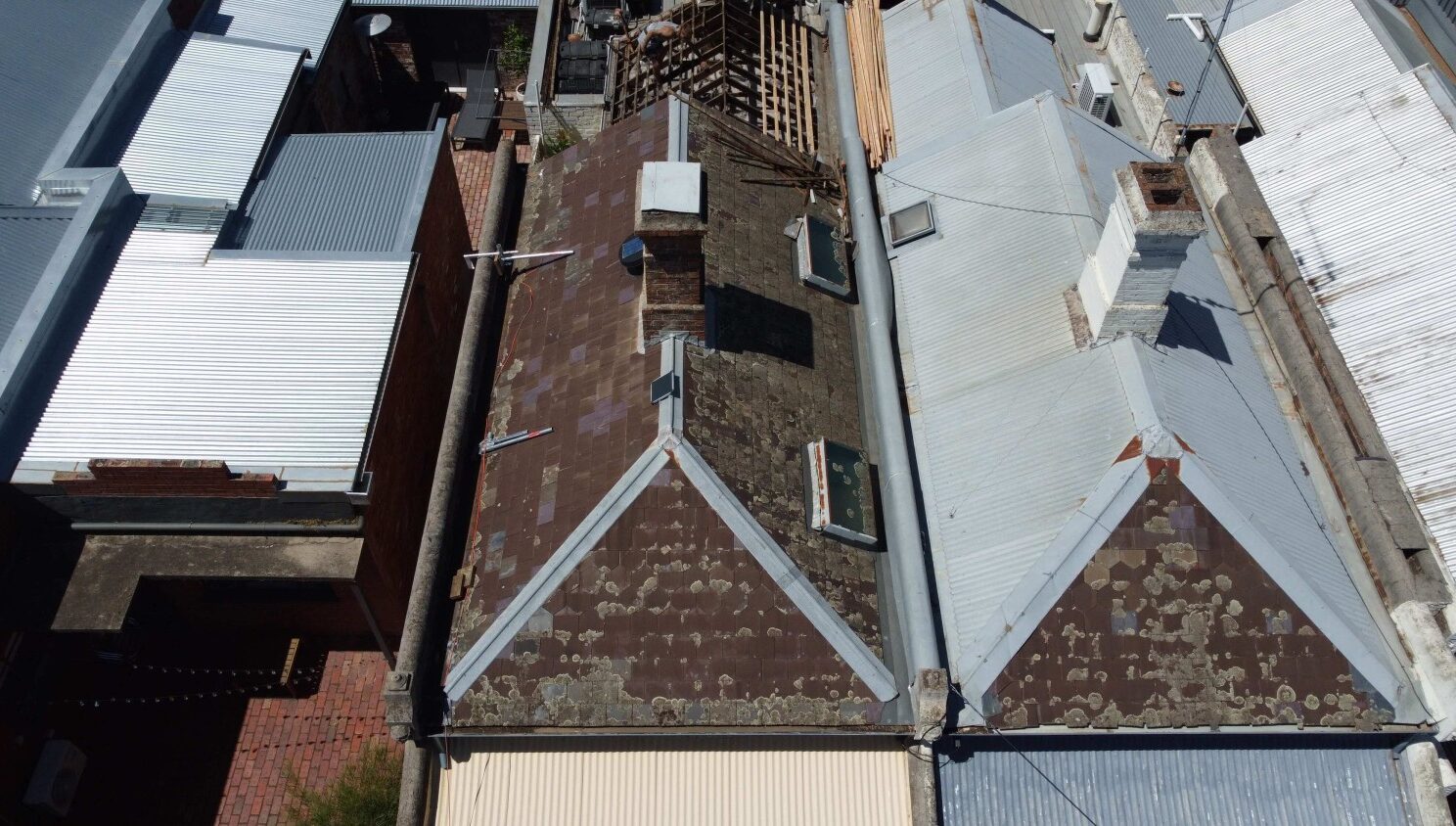 New Canadian Slate Roof in Carlton
In Carlton we restored an old town house, we inlaid the roof with a beautiful fish scale pattern, which turned this roof into a showstopper piece!
Carlton

Service:

New Slate Roof
This townhouse nestled in Carlton was in need of a new roof.  The owner chose new Canadian Gelndyne Slate and we decided to inlay a fish scale pattern to make it pop from the street. The owner tells us that people stop and comment on how great new the roof looks as the detail really stands out.
We began this project by removing all old slate tiles, battens cappings, gutters flashing and skylight, and make the roof watertight during the process.
We then installed new Colourbond gutters and flashing and upgraded the skylights with new custom-made Velux skylights. New battens and insulation blanket was installed which added to the energy rating, keeping it cooler in summer and the heat in, in winter.
The tiles were then ready to be installed, with custom hand cut pattern slates throughout the roof.  Chimney flashings were repaired or replaced, before the roof was finished off with new Colourbond cappings to match gutters.