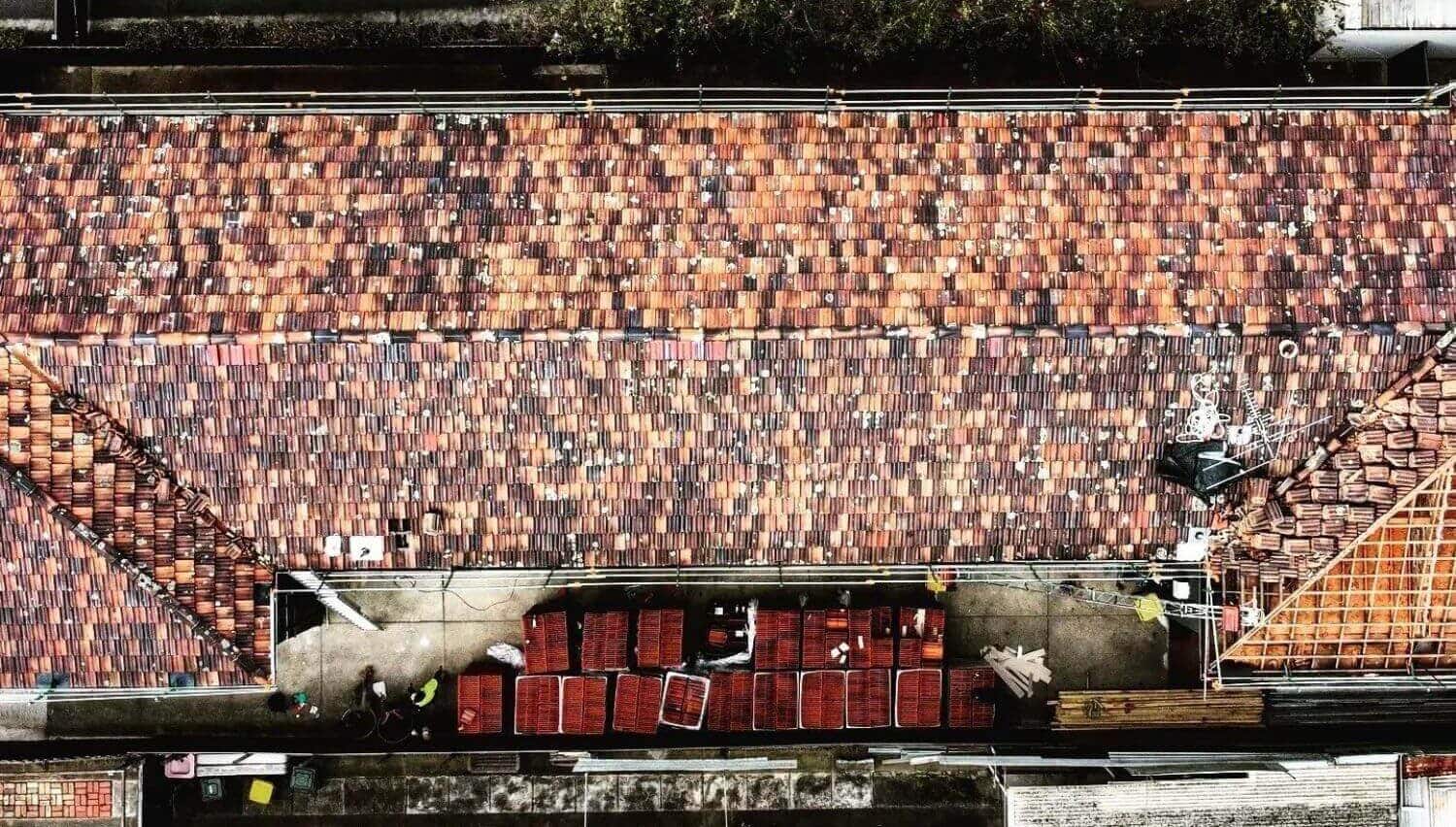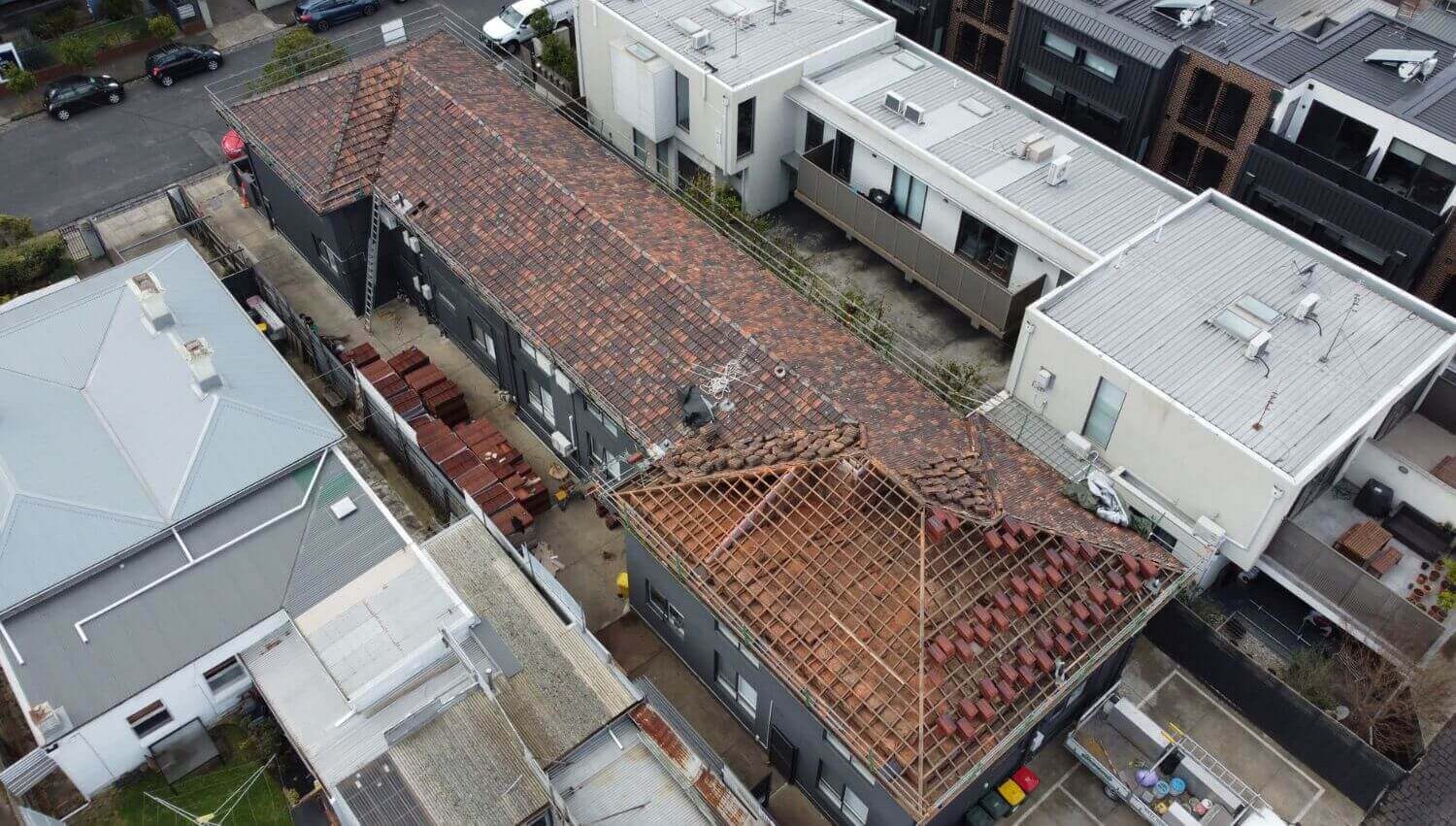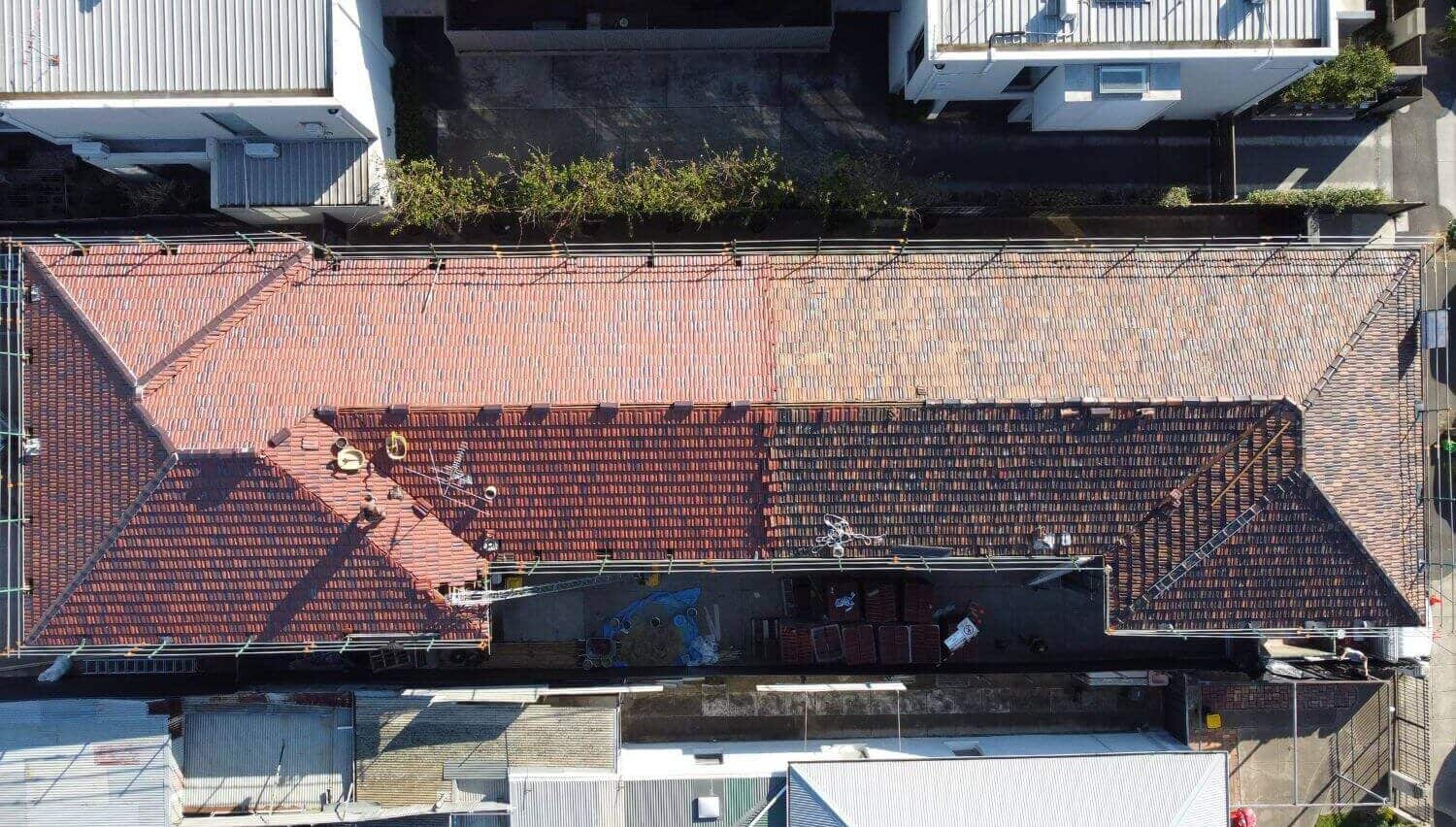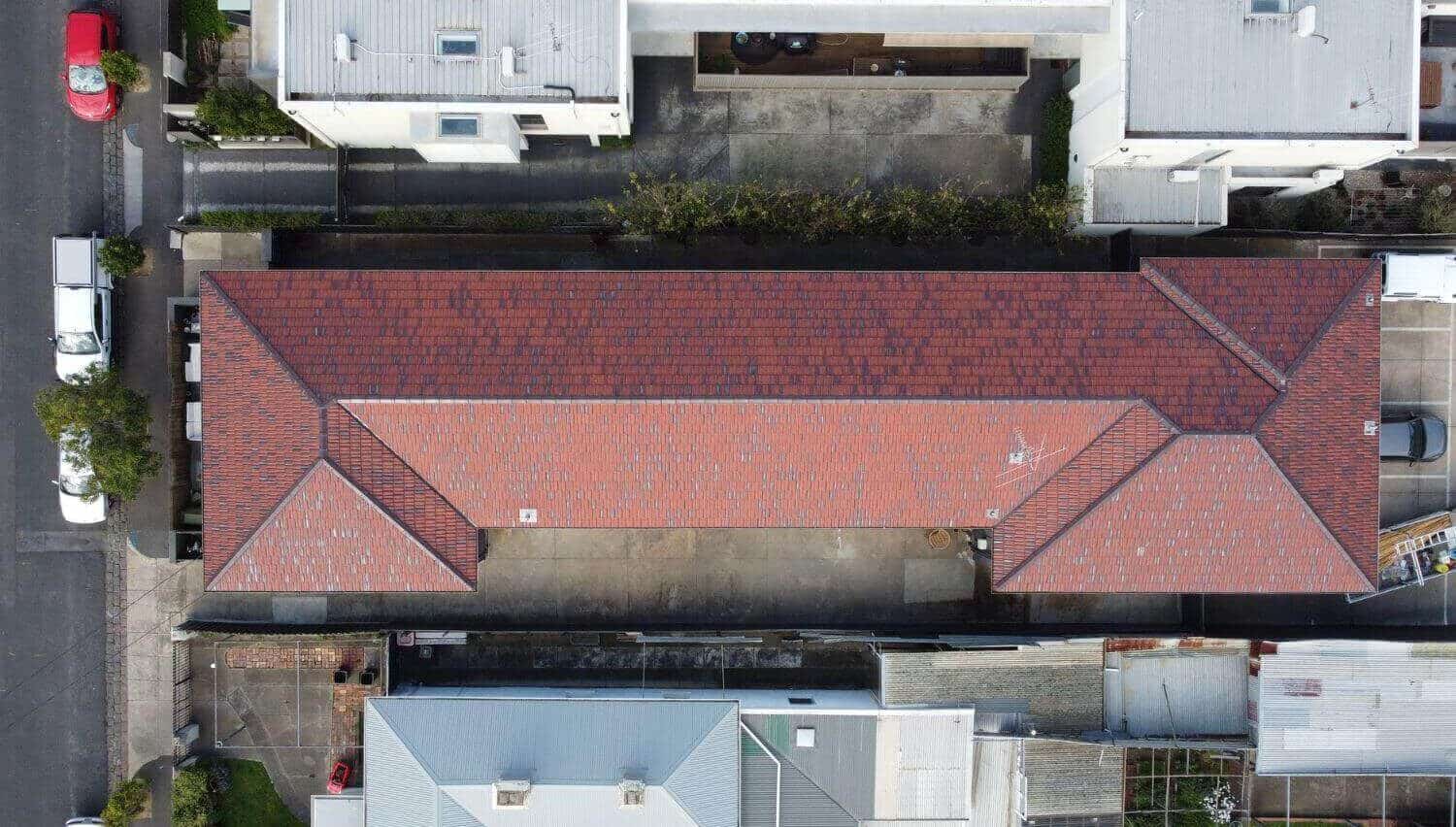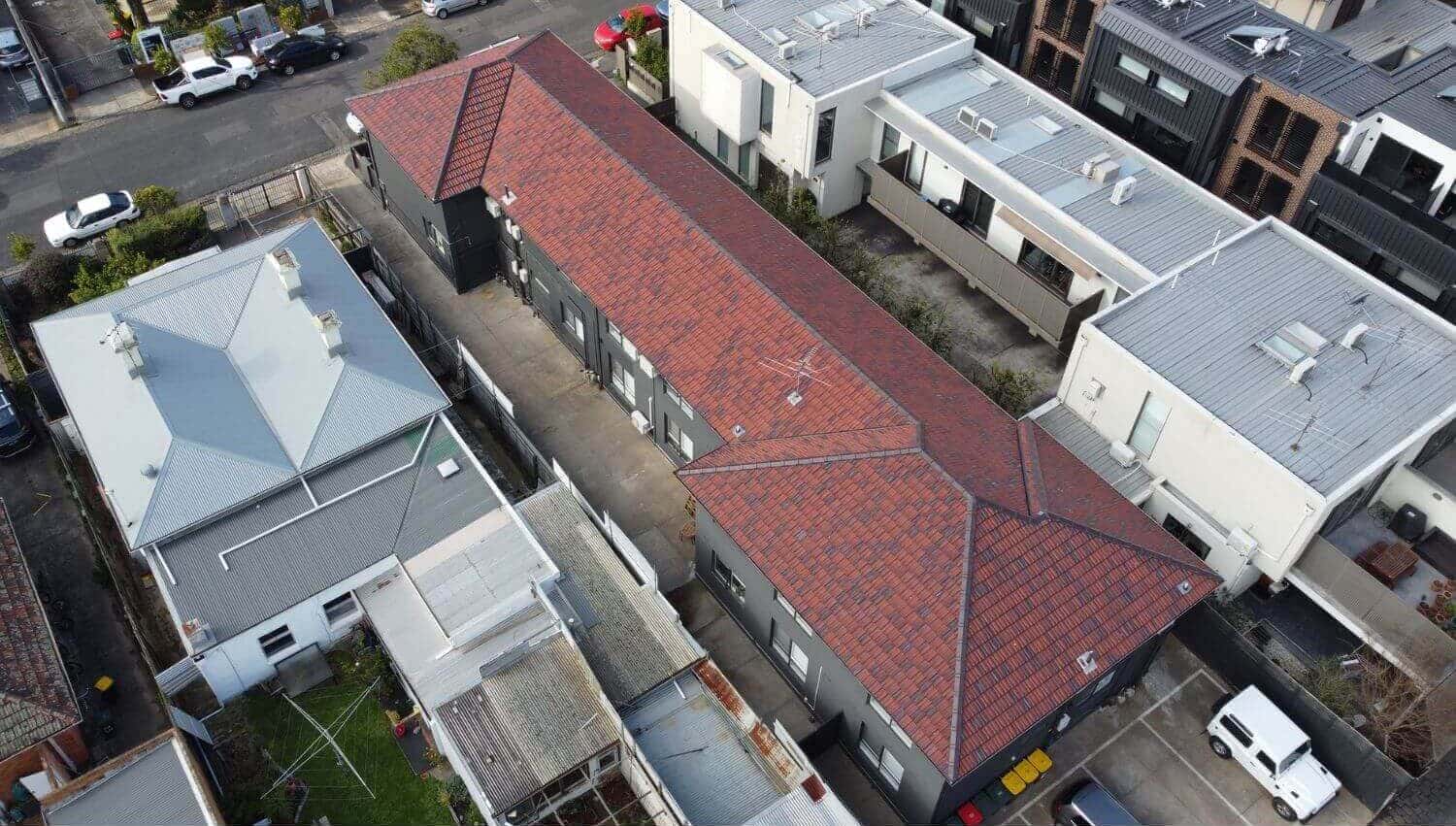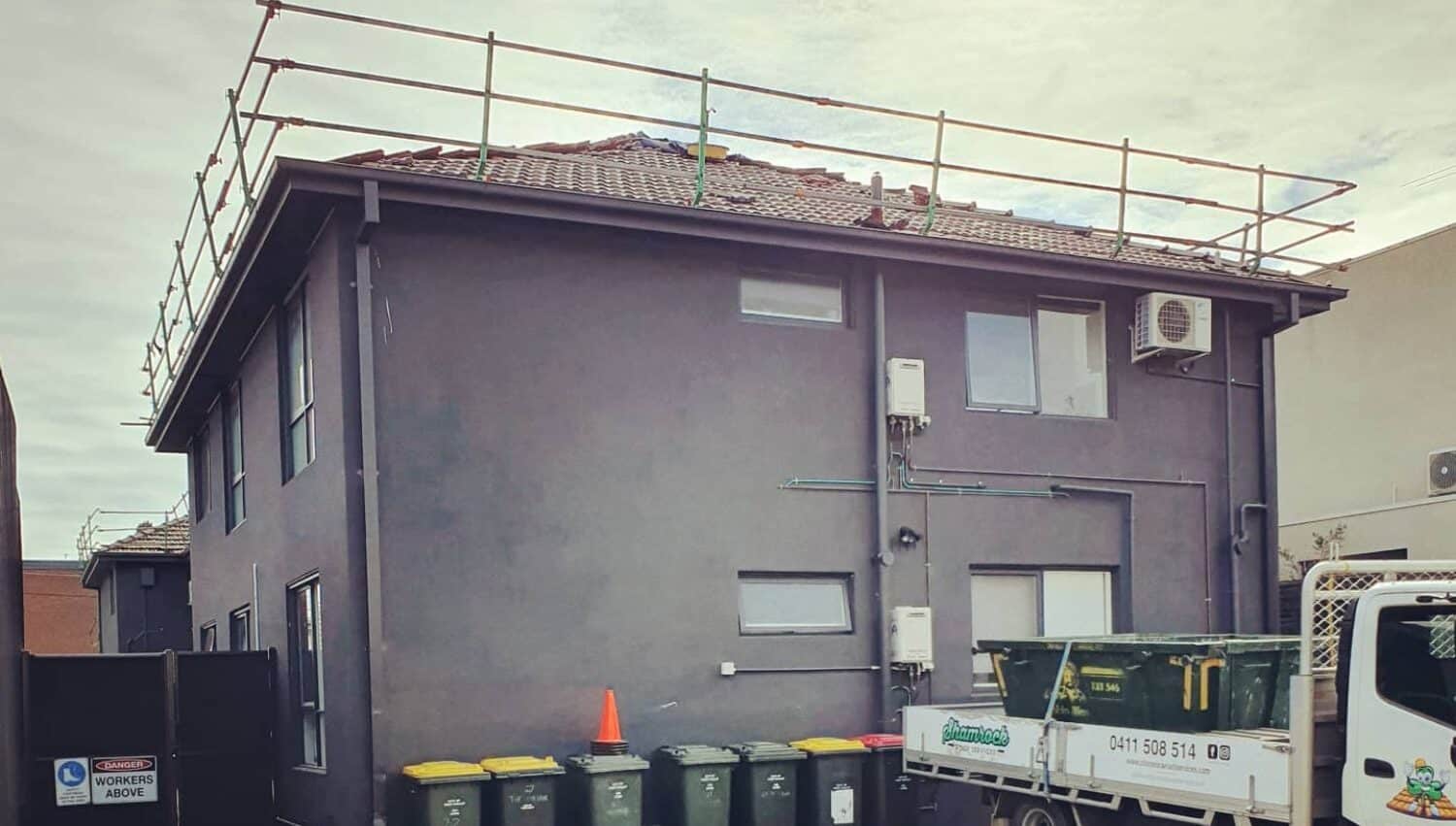 Terracotta with Cancer  
Cancer? Tiles can get it too! This apartment complex in Balaclava was in very bad shape, tiles were crumbing as they were removed. It was time for a new and improved replacement.
Balaclava

Service:

Roof Replacement
We call it cancer, which is deterioration of the tile, or erosion. This is witnessed more around coastal areas, mostly due to salt air. Though sometimes depending on who made the tile, cancer can be found well away from the coast. More common in older tiles poorly made. General life expectancy is 75 years (depending on clay and quality of make
We provided a new terracotta tile, with a 50 year warranty from Moniers range. Due to progression of technology, these tiles are far superior to the outdated original design from approximately 50 years old.
This job was a tricky one with poor access on both sides, bins had to be moved on trucks to and from site, as bin truck was unable to gain access, we managed it easily.  Once the roof was removed we used the Marseille Tanbark tiles to bring this roof back to life.