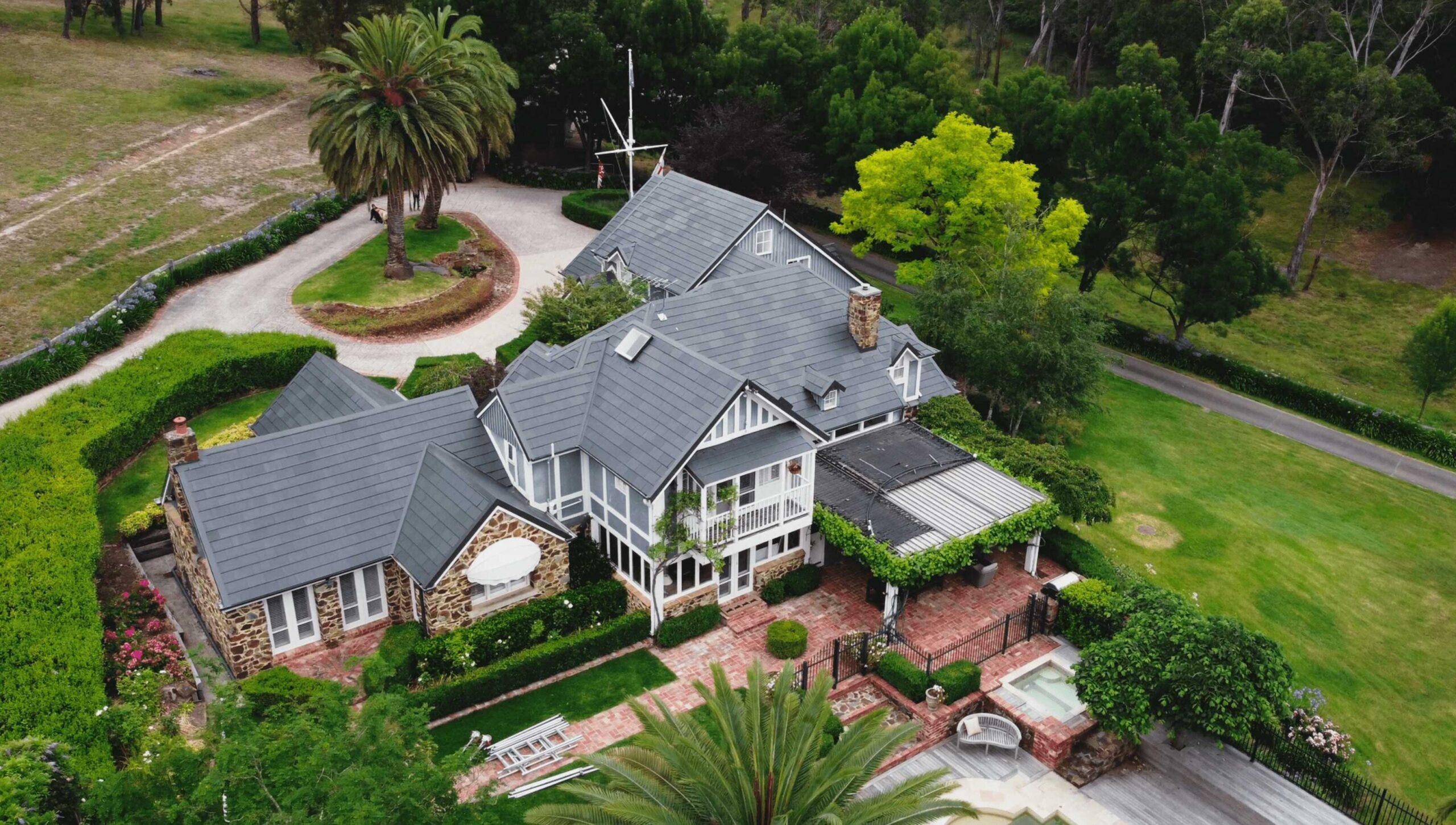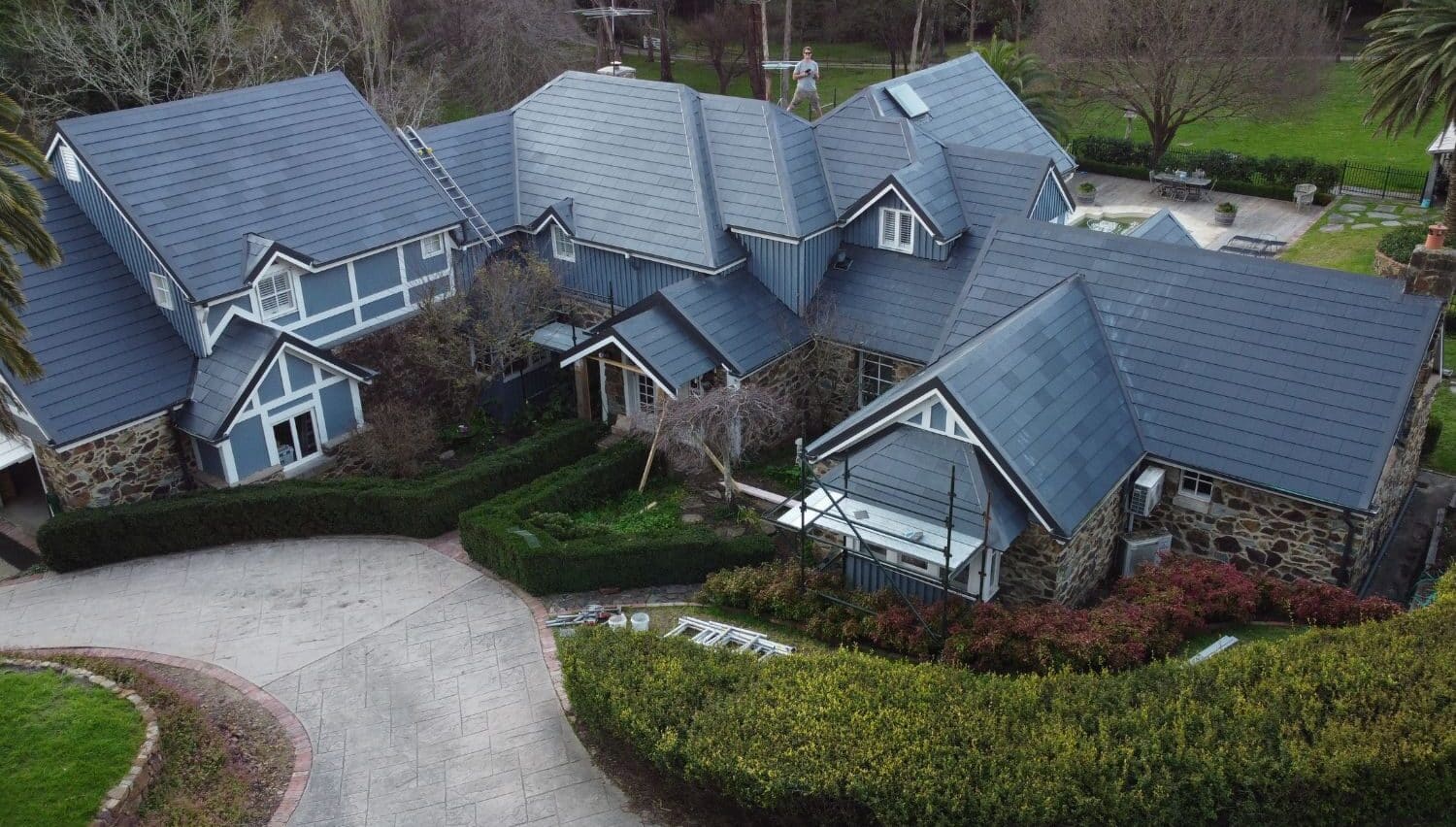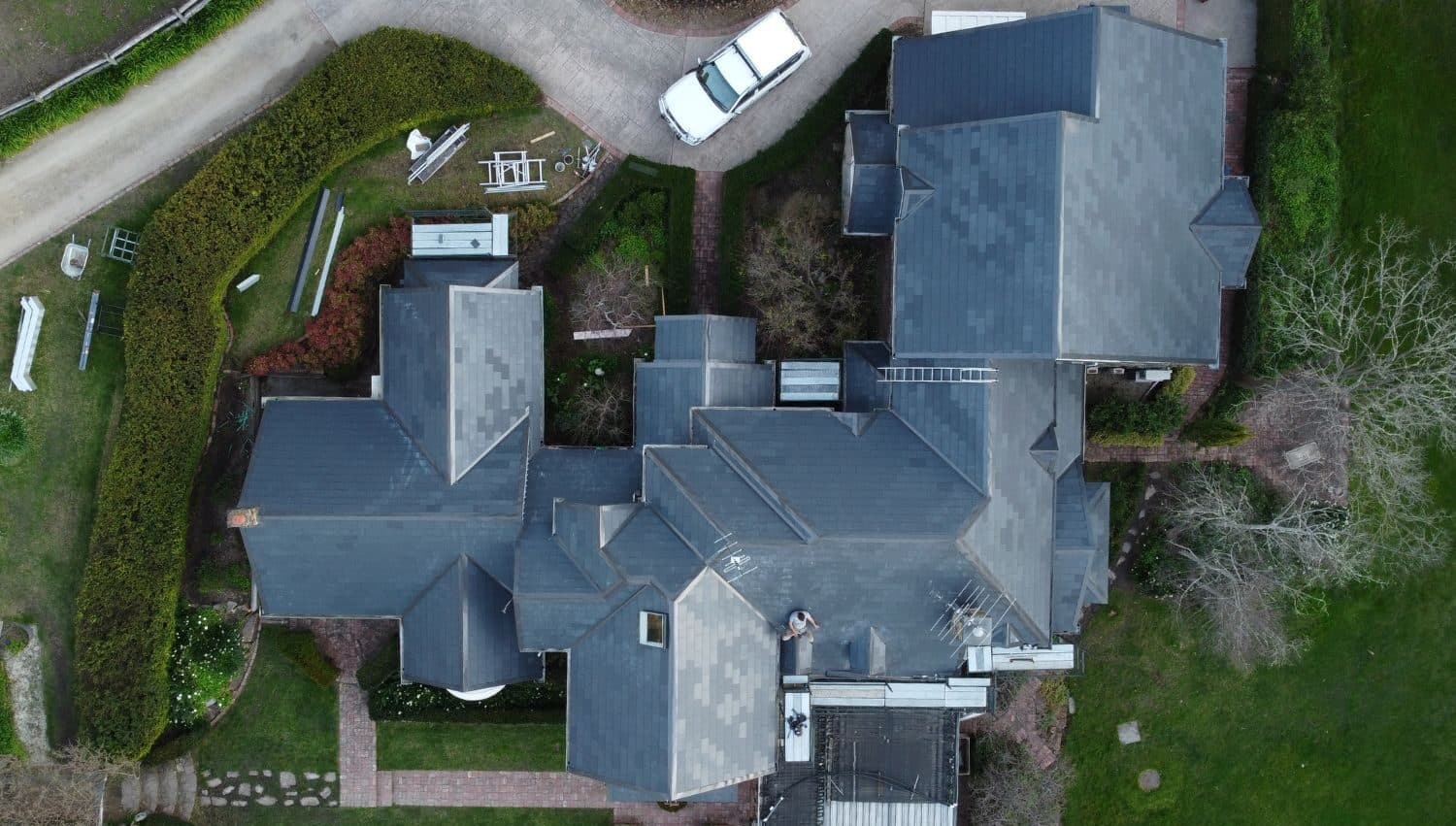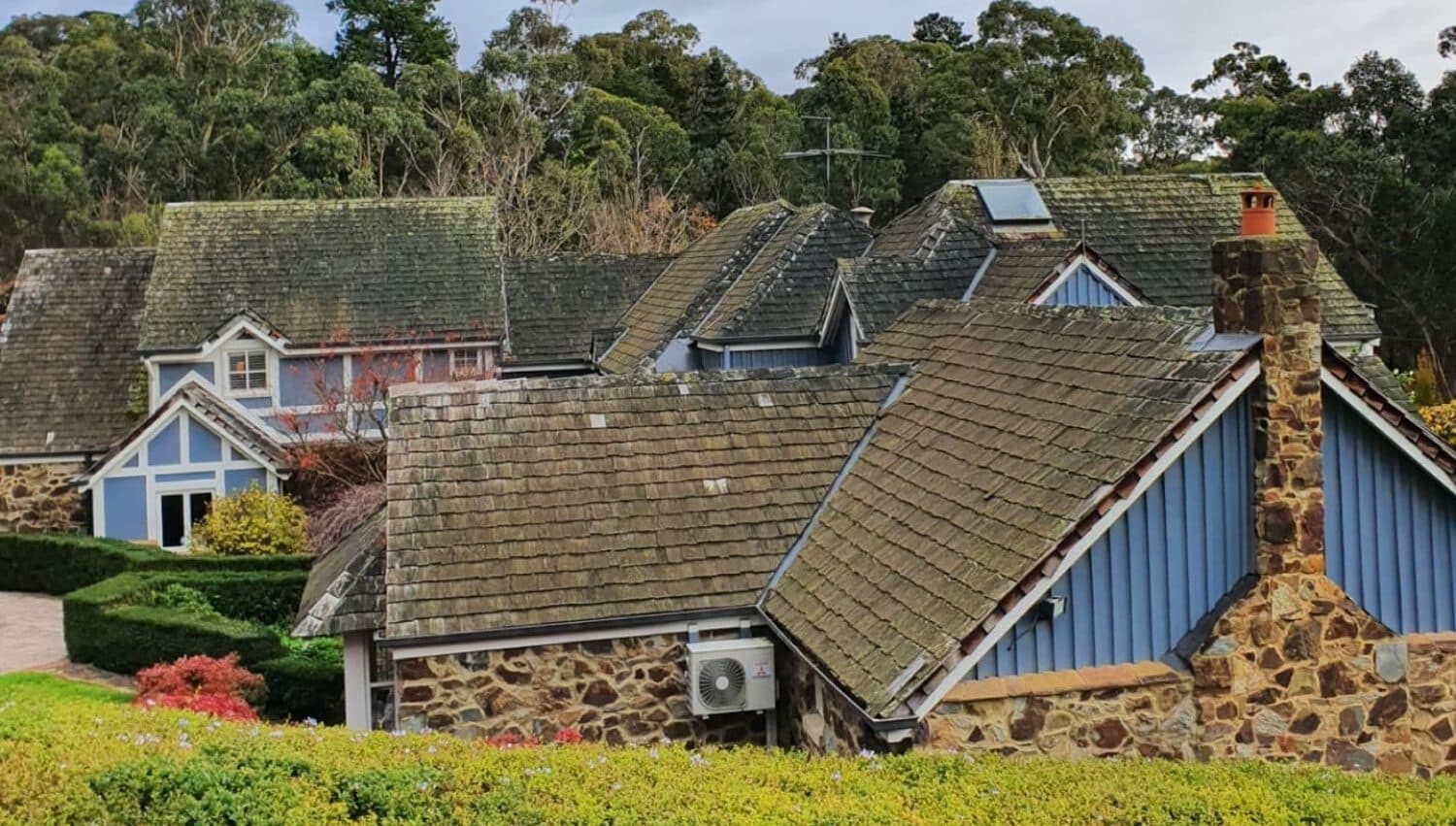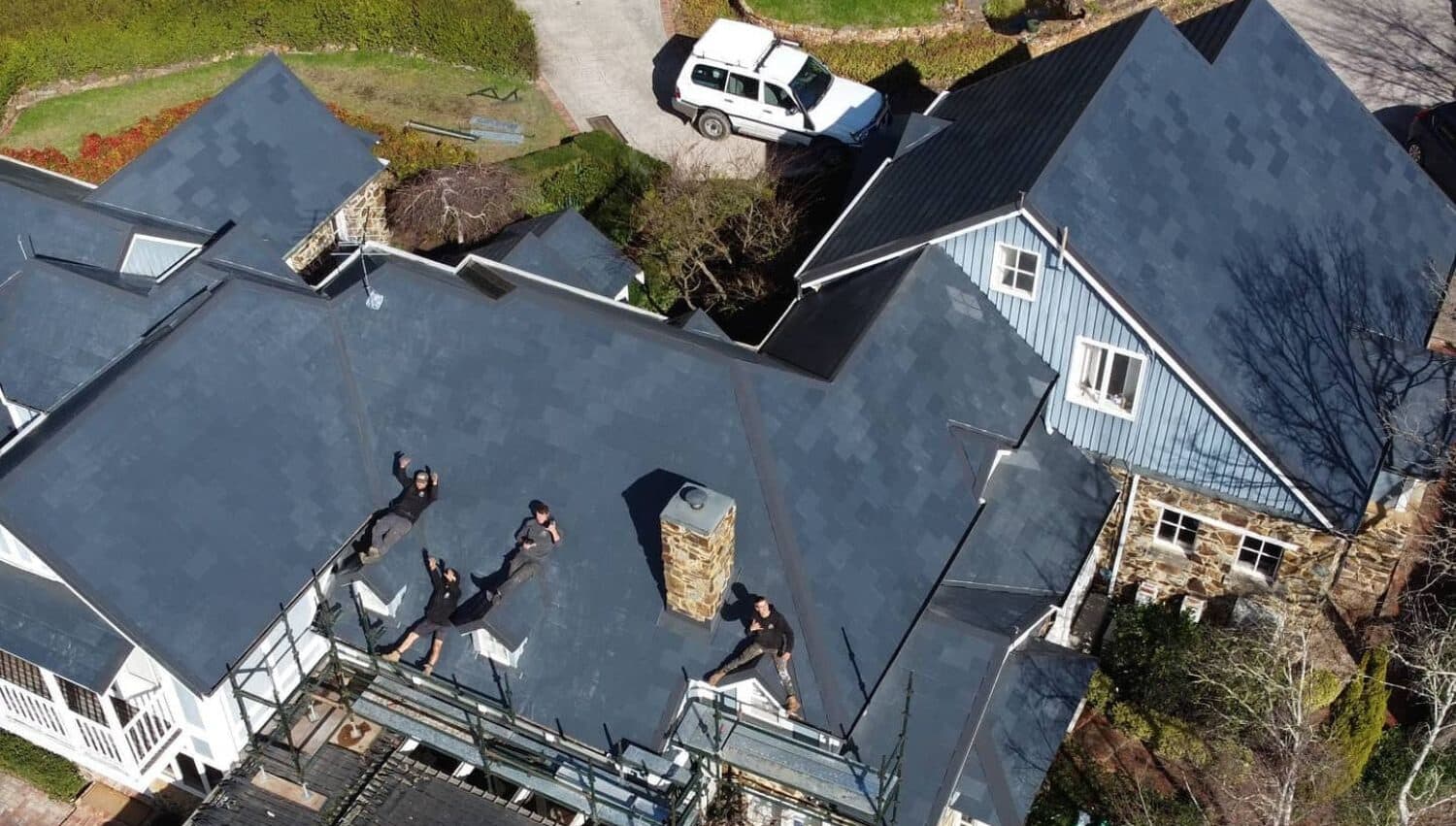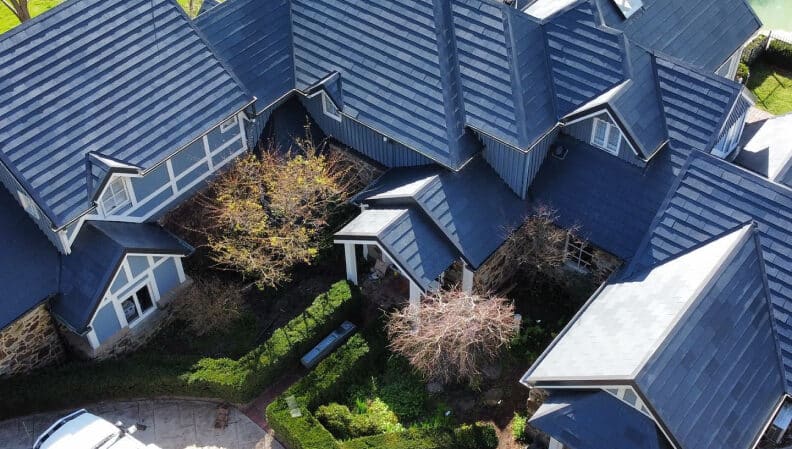 Wonga Park Wonder  
Nestled in the trees and greenery, this roof really makes a statement!
Wonga Park

Service:

Roof Replacement
This project was a custom build 30 years ago with its beautiful stone walls and rare American cedar shingle roof. Though after 30 years, it was time for the roof to be replaced. The client chose to go with a modern Shingle tile from the Barrington series, a beautiful and more robust alternative to the original (now rotten) cedar shingles.
Including the original valley irons, flashings and protrusions, all materials were removed. Necessary adjustments were made to the frame, with new insulation and battens installed, followed by the new Colourbond valleys, flashings and soaker trays. This was all finished and sealed with Colourbond capping to match.
Client Testimonial: