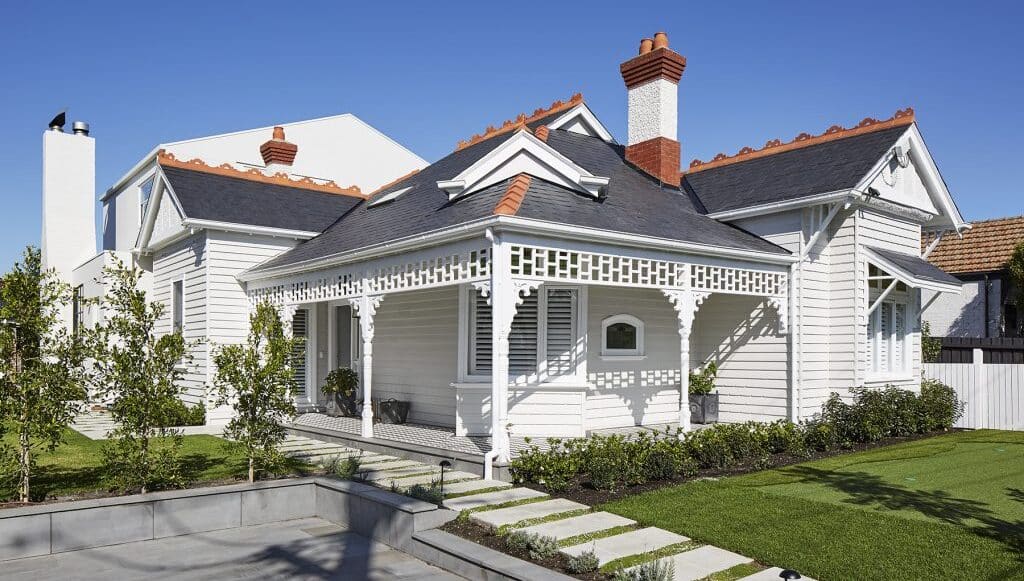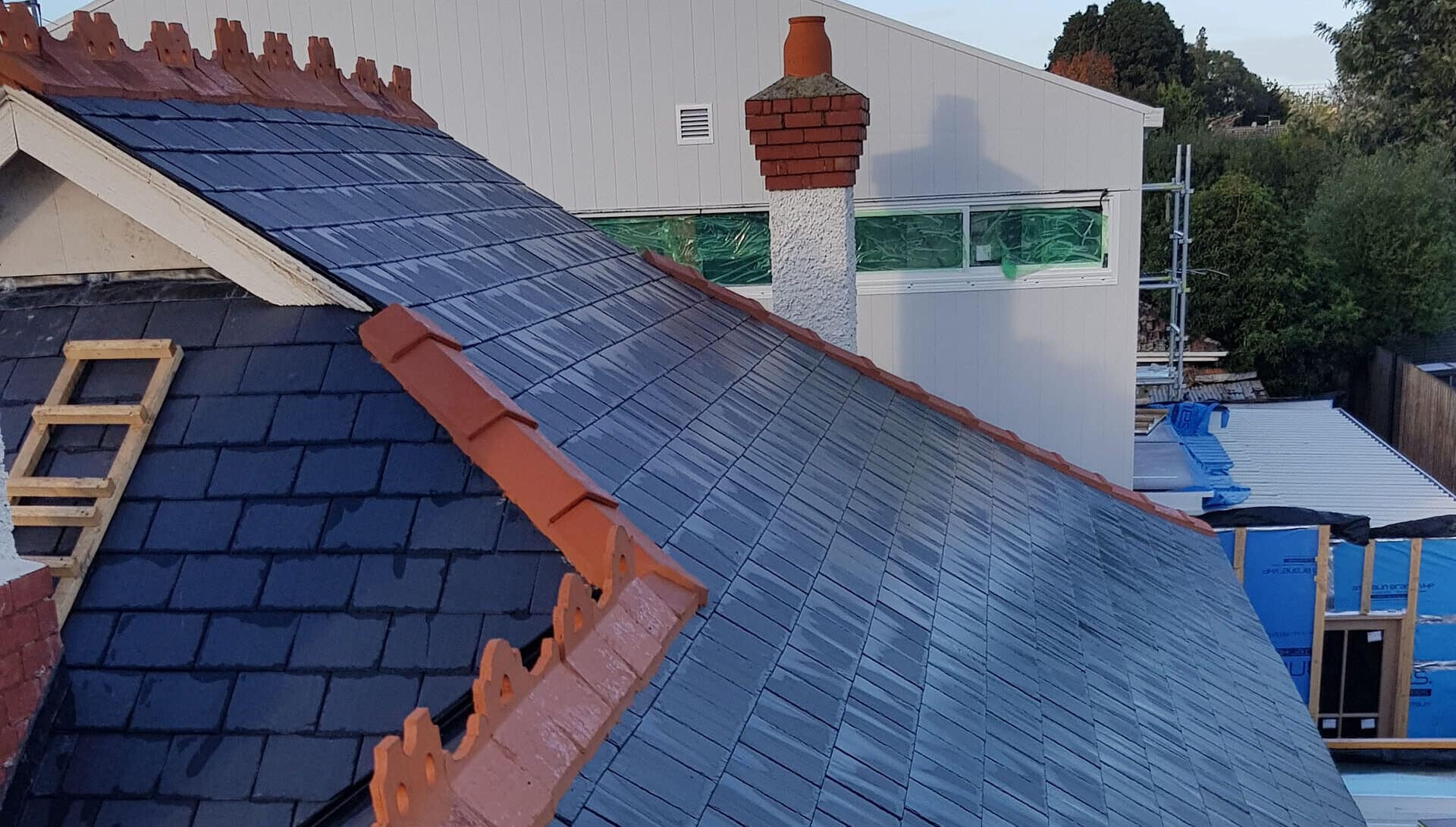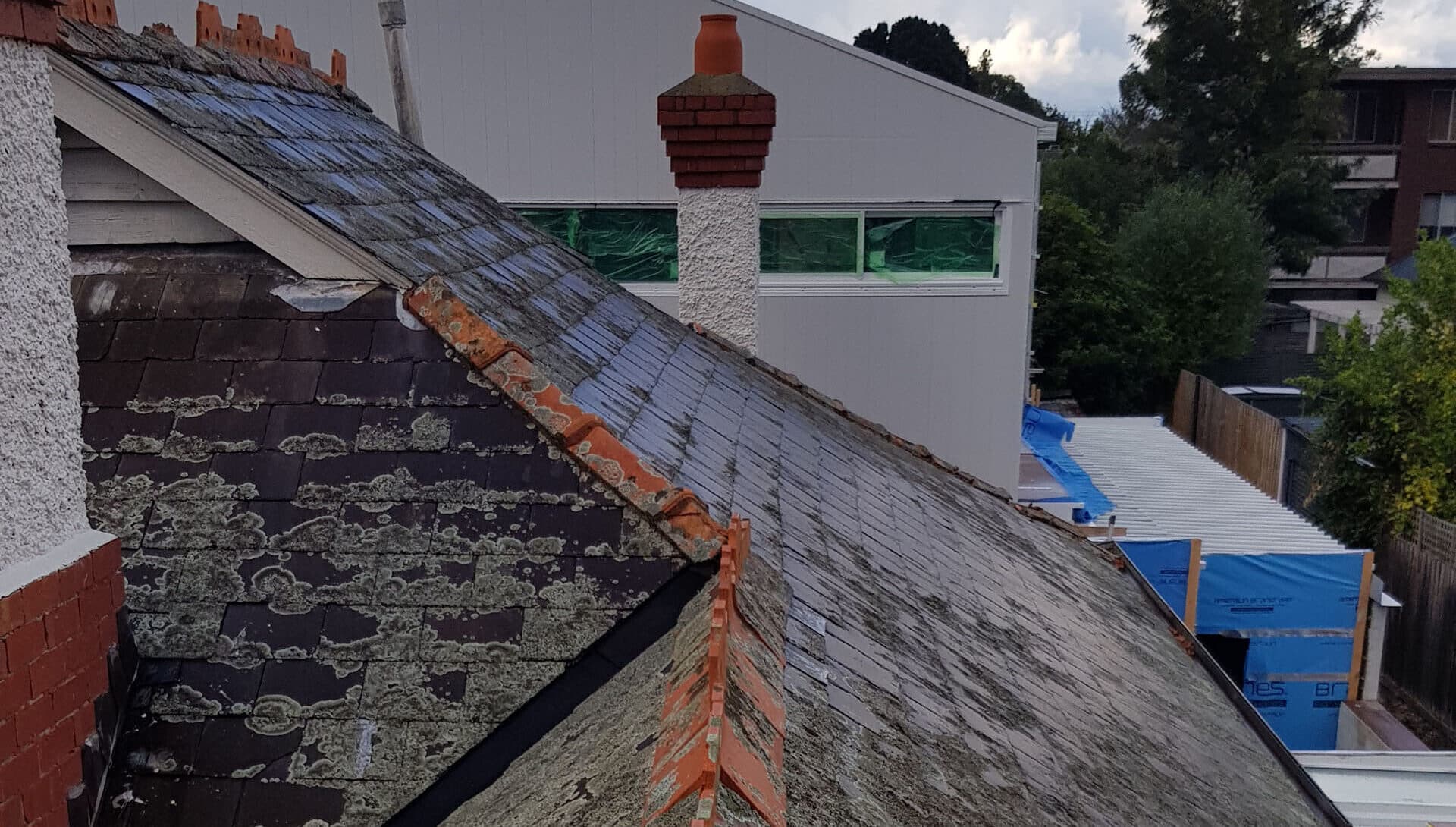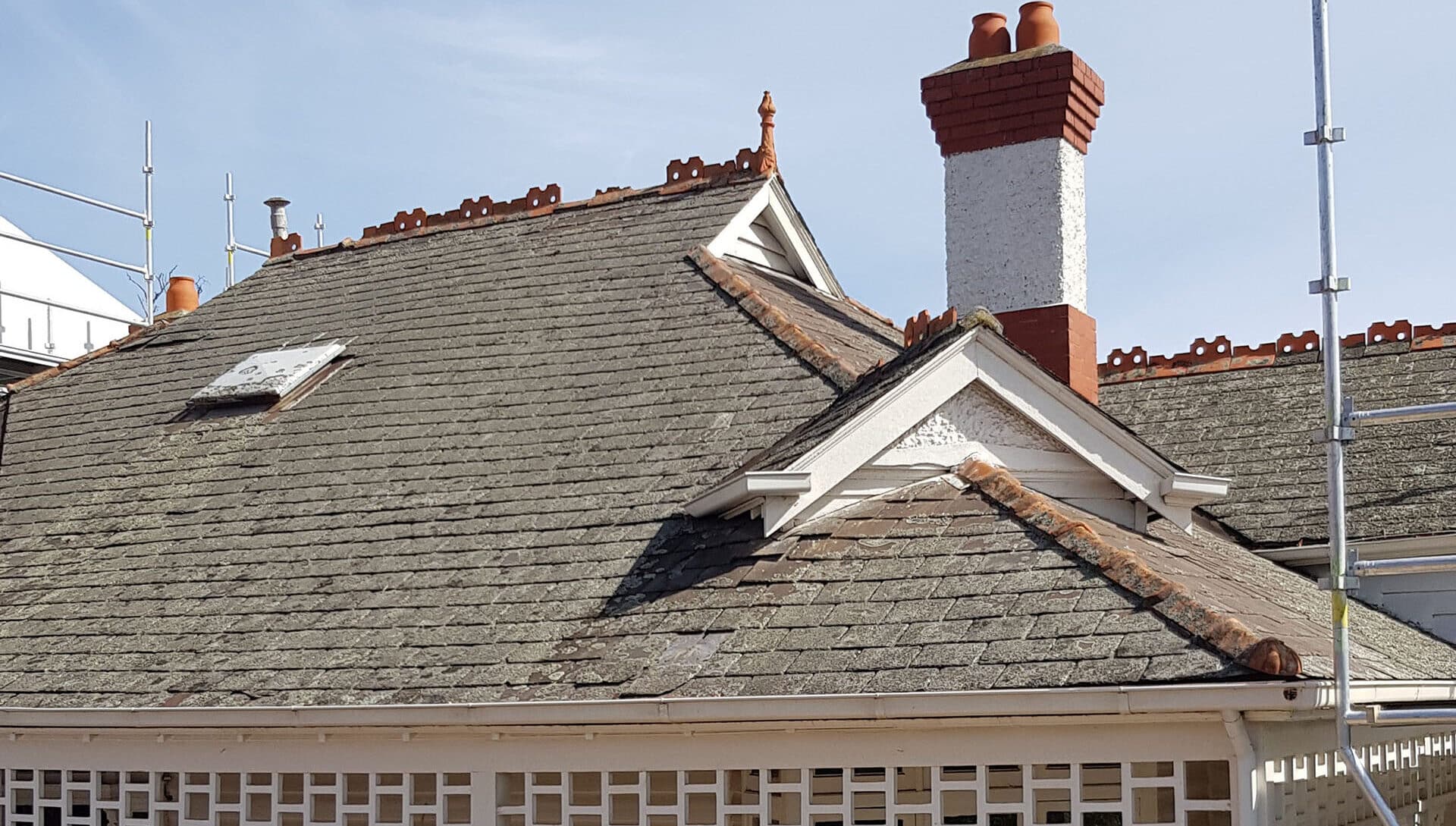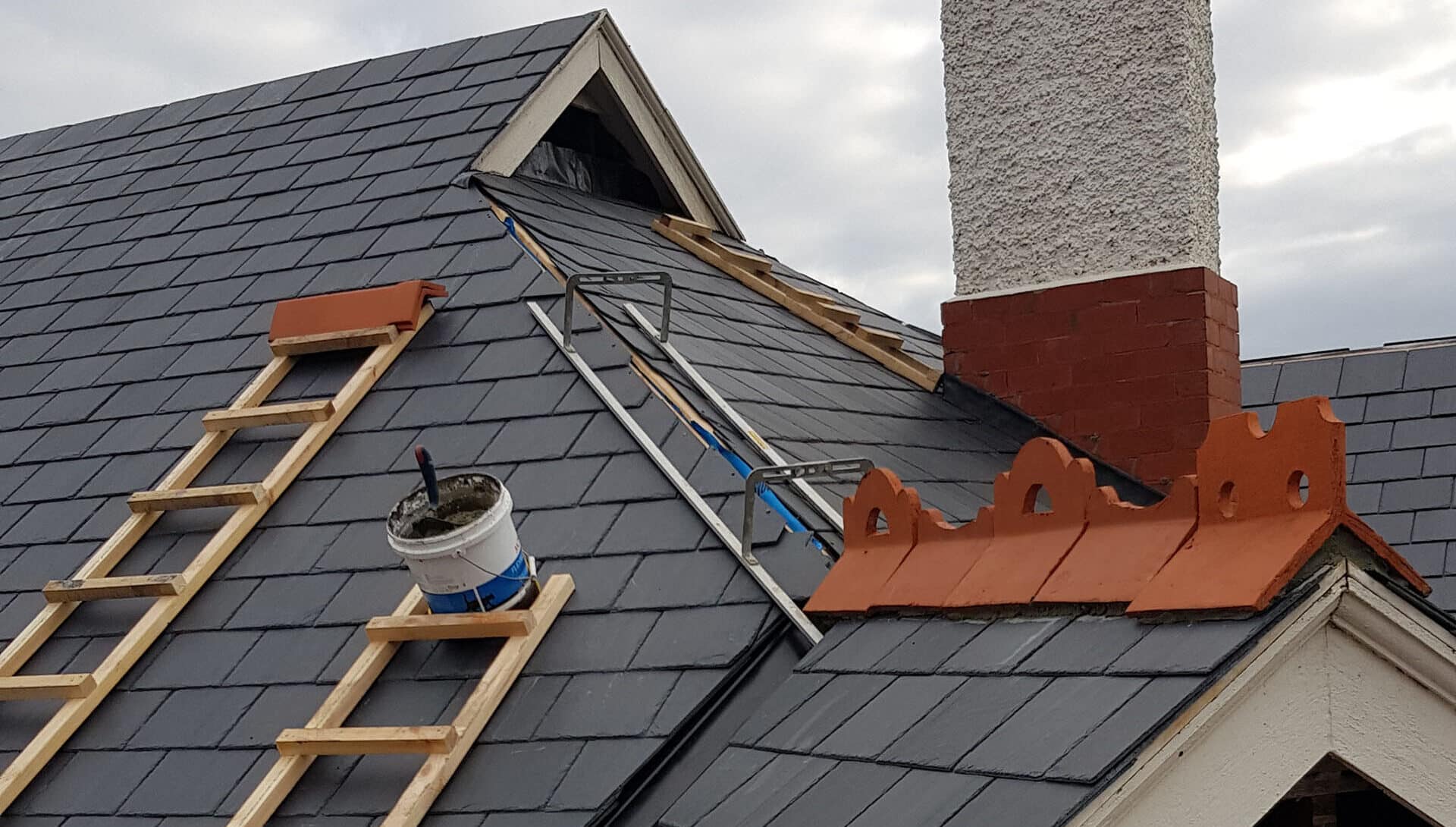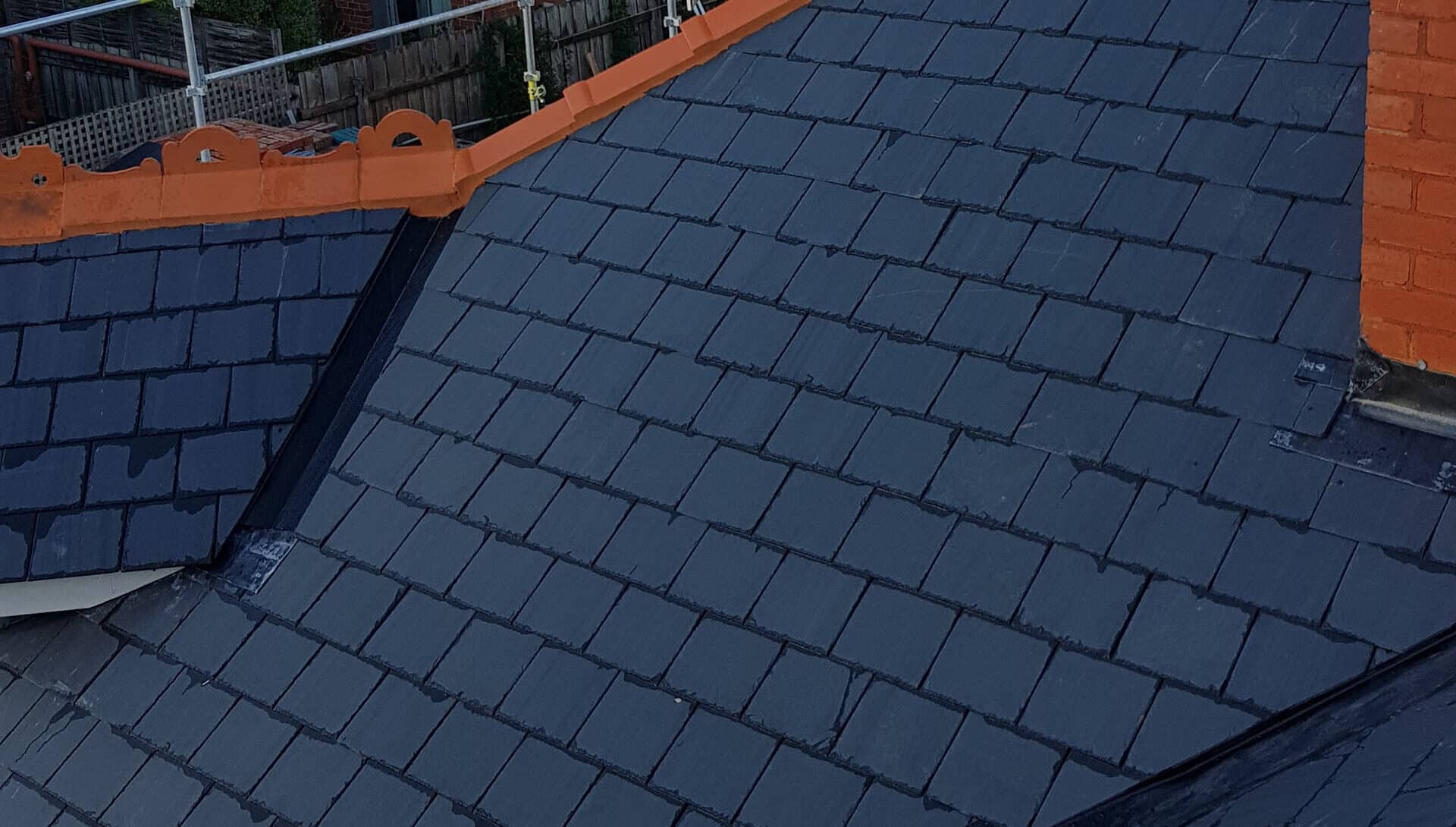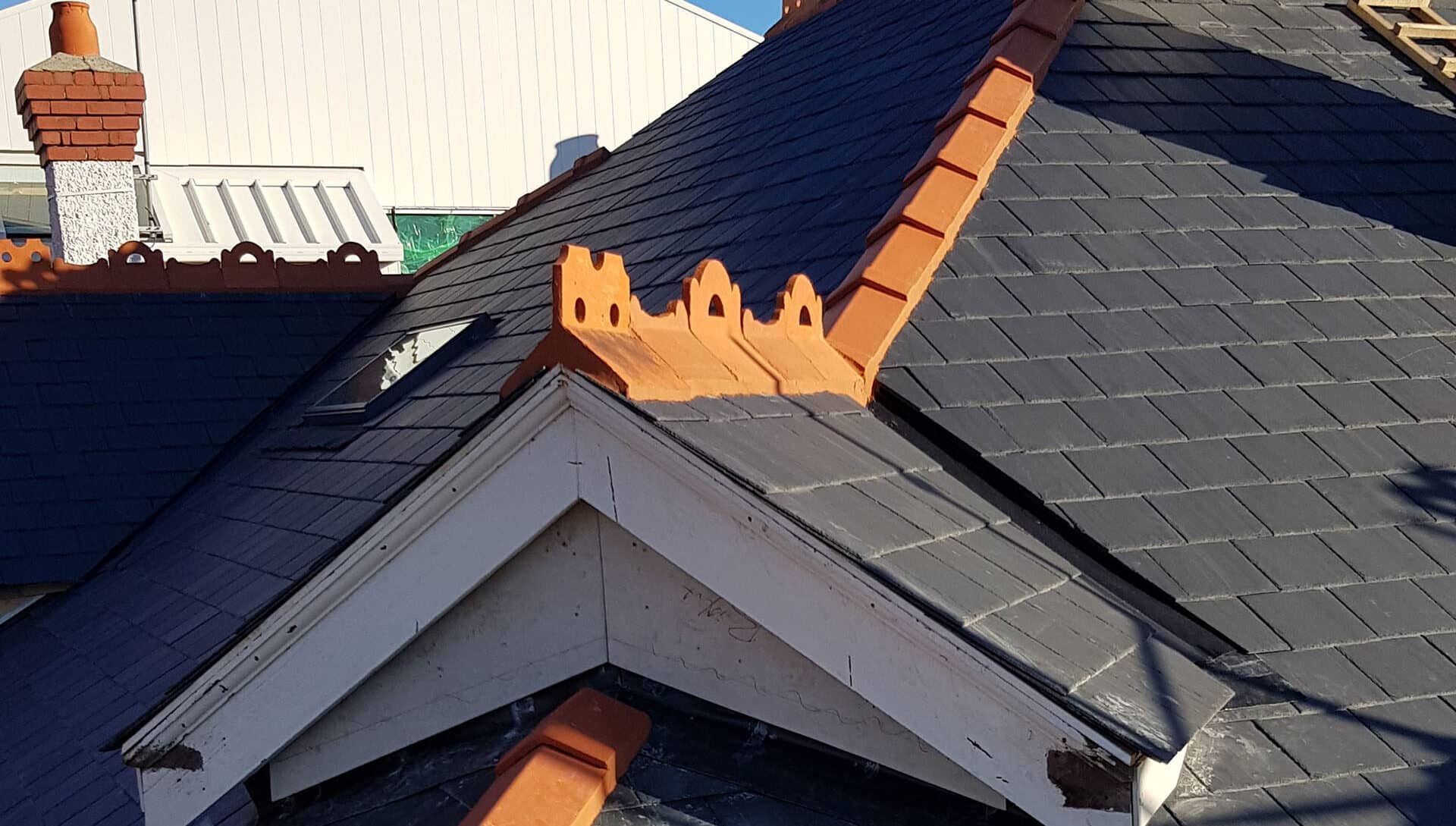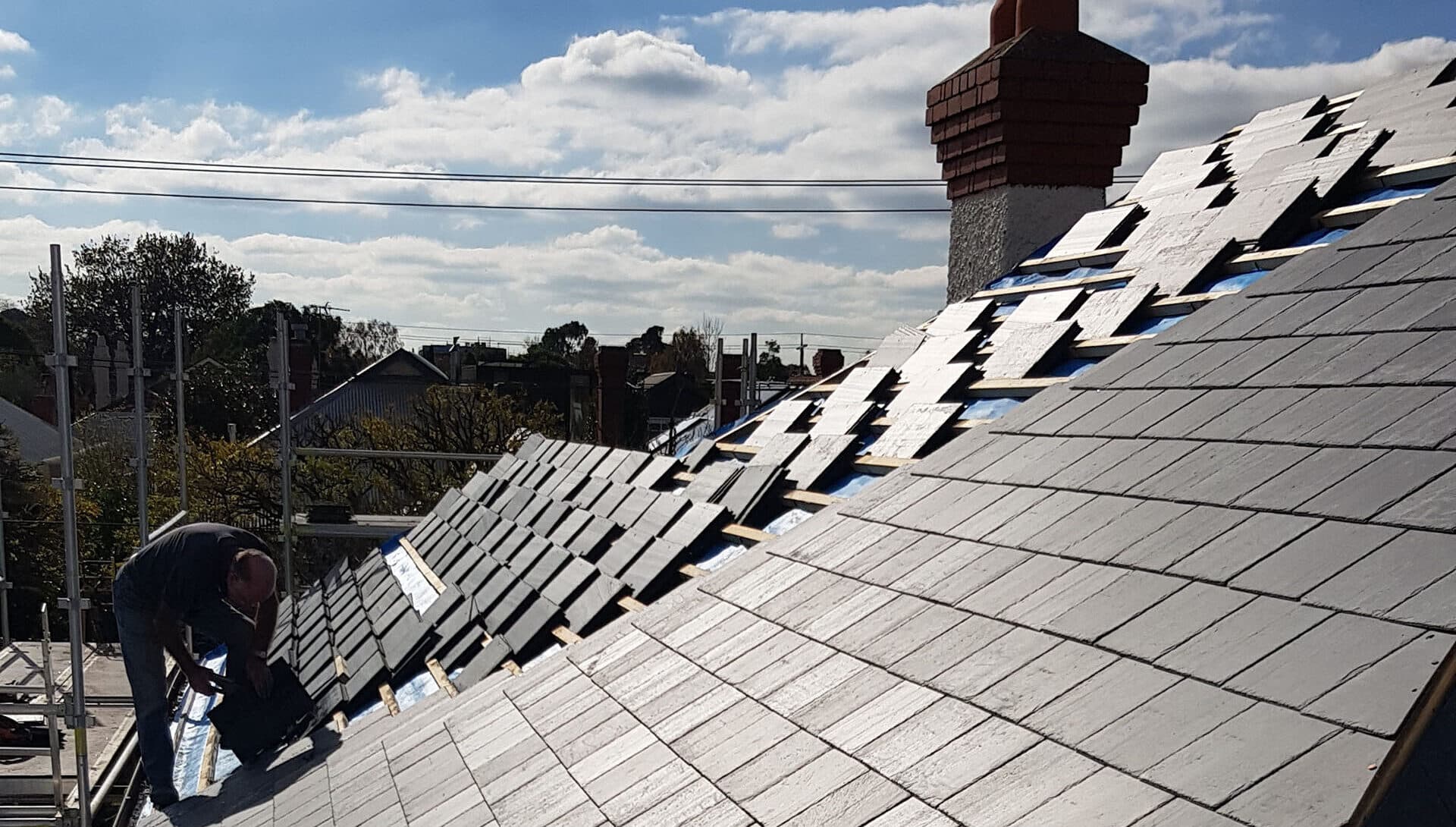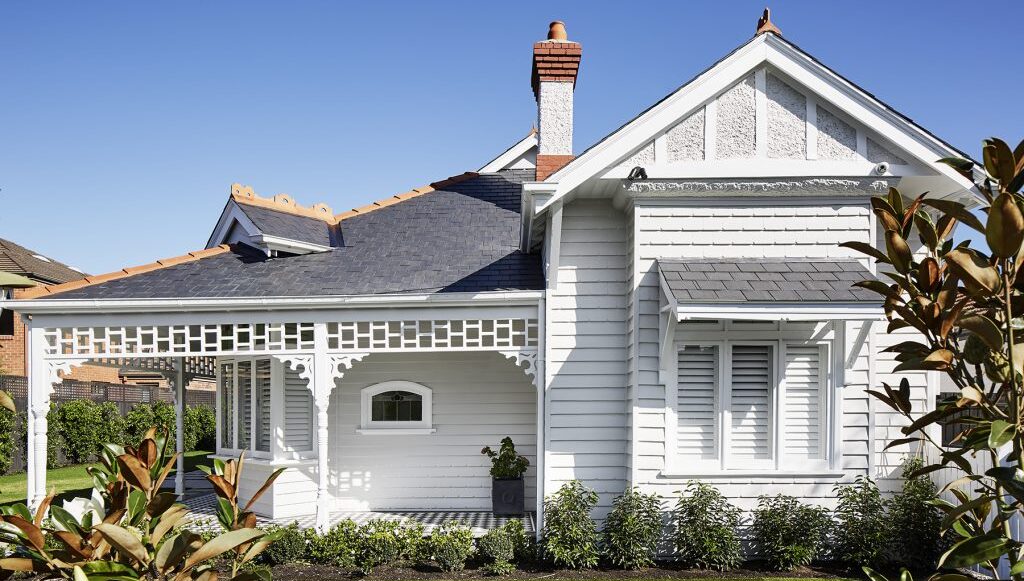 Roof replacement with Glendyne Slate
This beautifully restored the 1912 build home in Malvern shows its historic beauty from the front while integrates with modern extension behind the original frontage.
Malvern

Service:

New Slate Roof
The owner wanted this property to pop like it did 100 years ago!  The roof was to be the main focus of the exterior design for this 1912 built home.  Incorporating a modern extension at the rear of the house, show casing the historic heritage from the front.
This slate roof was resurrected with love!  The roof line had a few upgrades to the ridges, new metal installed, new roof structure and new leadwork was installed.  We removed the 100-year-old slates and recycled them for another project. Using a slate that is sourced from Canada, the Glendyne slate gives the timeless look, while being an eco-friendly product that is sustainably sourced.
We are happy to present this showpiece and have it featured in the Local Project!
We really do take pride in what we do on your roof.  We will come up with solutions for you with your best interests in mind.
What the client wanted to achieve
The roof was to be the main focus of the exterior design
The owner wanted it to pop like it did 100 years ago
Quality results