Terracotta Roofing Services Melbourne
Shamrock has worked with terracotta tiles for many projects, from schools to heritage homes to apartment blocks.
---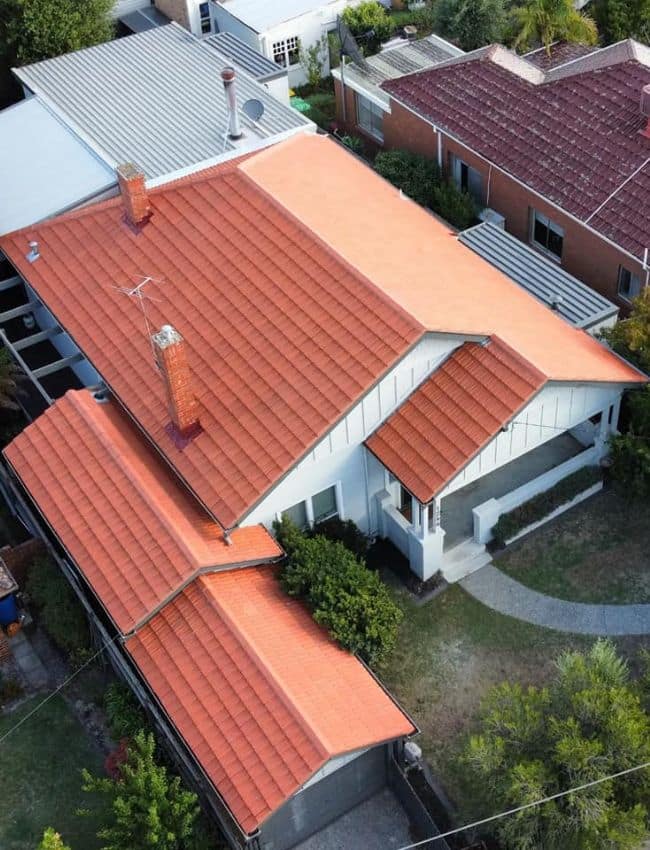 Terracotta Roofing
Terracotta tiles can make any roof a statement piece and have been used for over 6,000 years! Our supplier Monier provide quality tiles that are designed for the Australian weather conditions for 100 years. Monier has redefined traditional Terracotta by combining its crafted from the earth heritage with a twist of modern glamour to inspire future generations.
Monier's Terracotta range has a 50-year lifetime colour performance guarantee, and the terracotta tiles will not fade. Terracotta tiles ad salt safe will not rust, warp or corrode and are ideal for cooler climates as they will not crack in icy conditions.
---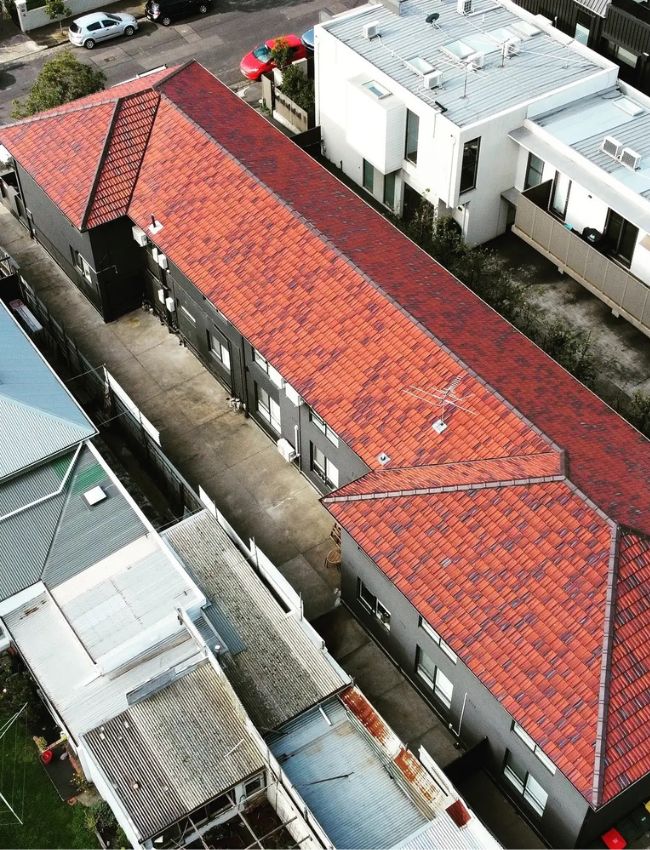 New Terracotta Roofs
An apartment block in Balaclava saw an amazing transformation with the installation of over 5,000 Marseille Tanbark Terracotta Tiles. The original roof had what we call a cancer running through the old tiles. When a tile is removed it crumbles and cannot be saved. This is commonly seen in older homes in particular around coast areas.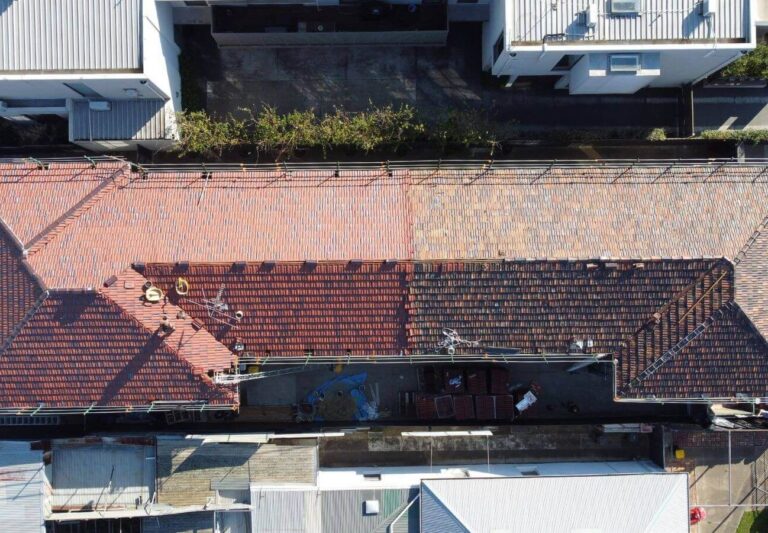 ---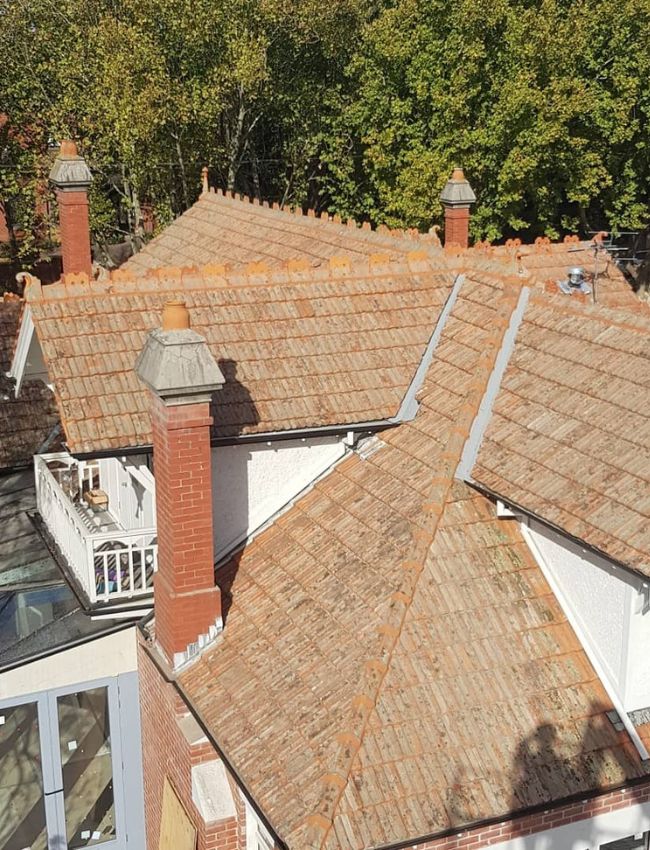 Terracotta Roof Restorations and Cleaning
A new roof isn't always necessary. If the tiles are in good condition we can give the roof a restoration keeping it watertight. We can replace valley irons and flashings, reinstating ridges with flexible pointing for extra seal whilst keeping with the original integrity of the roof.
If your roof is starting to have a build up of moss, lichen or dirt then we can bring your roof back to life with a wash. We apply two coats of de-moss and allow to soak before pressure washing the roof and surrounding areas to bring out the best of your roof.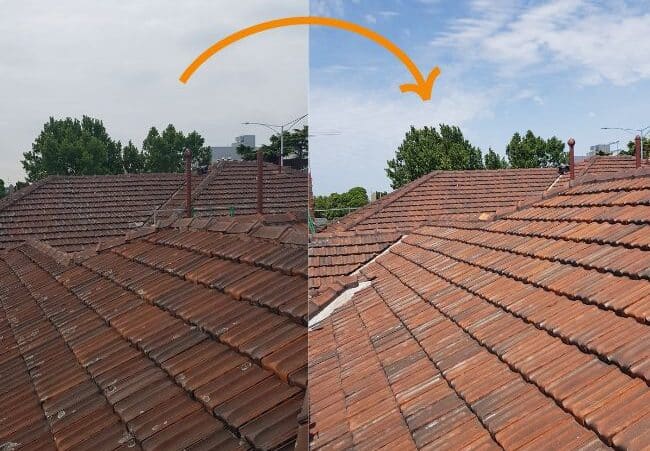 ---
---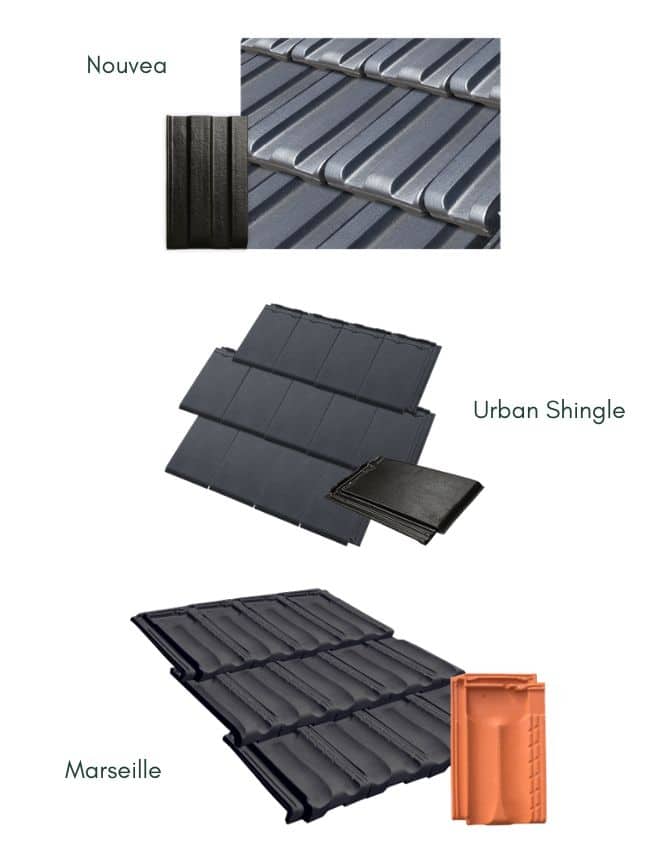 Terracotta Types
Monier terracotta tiles come in a range of colours and four different profiles to suite any buildings. The terracotta tiles can be use on low pitch roofs down to 12 degrees to achieve a modern look.
---
Brands We Use
Monier
---
Case Studies
Terracotta Projects
View our projects in more detail with different terracotta projects
---