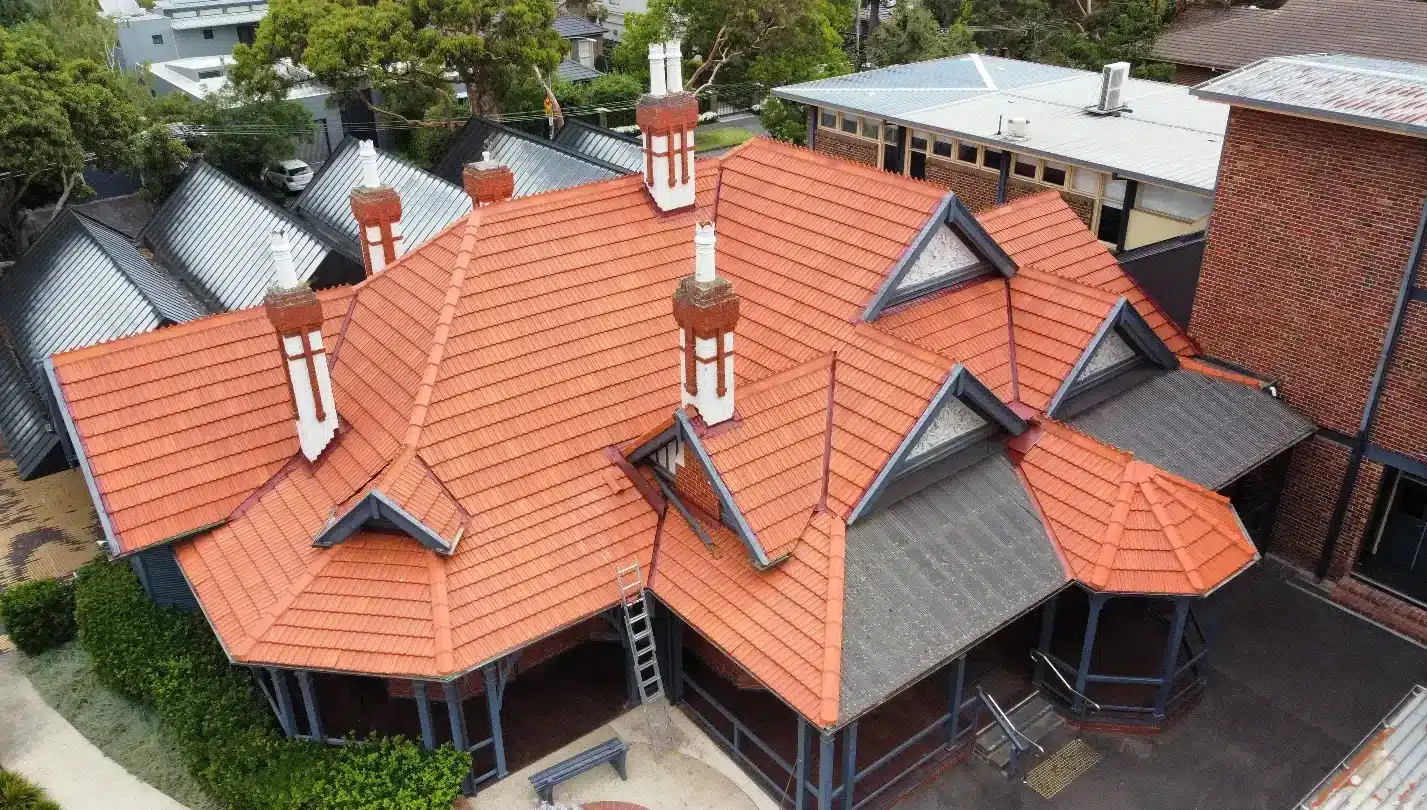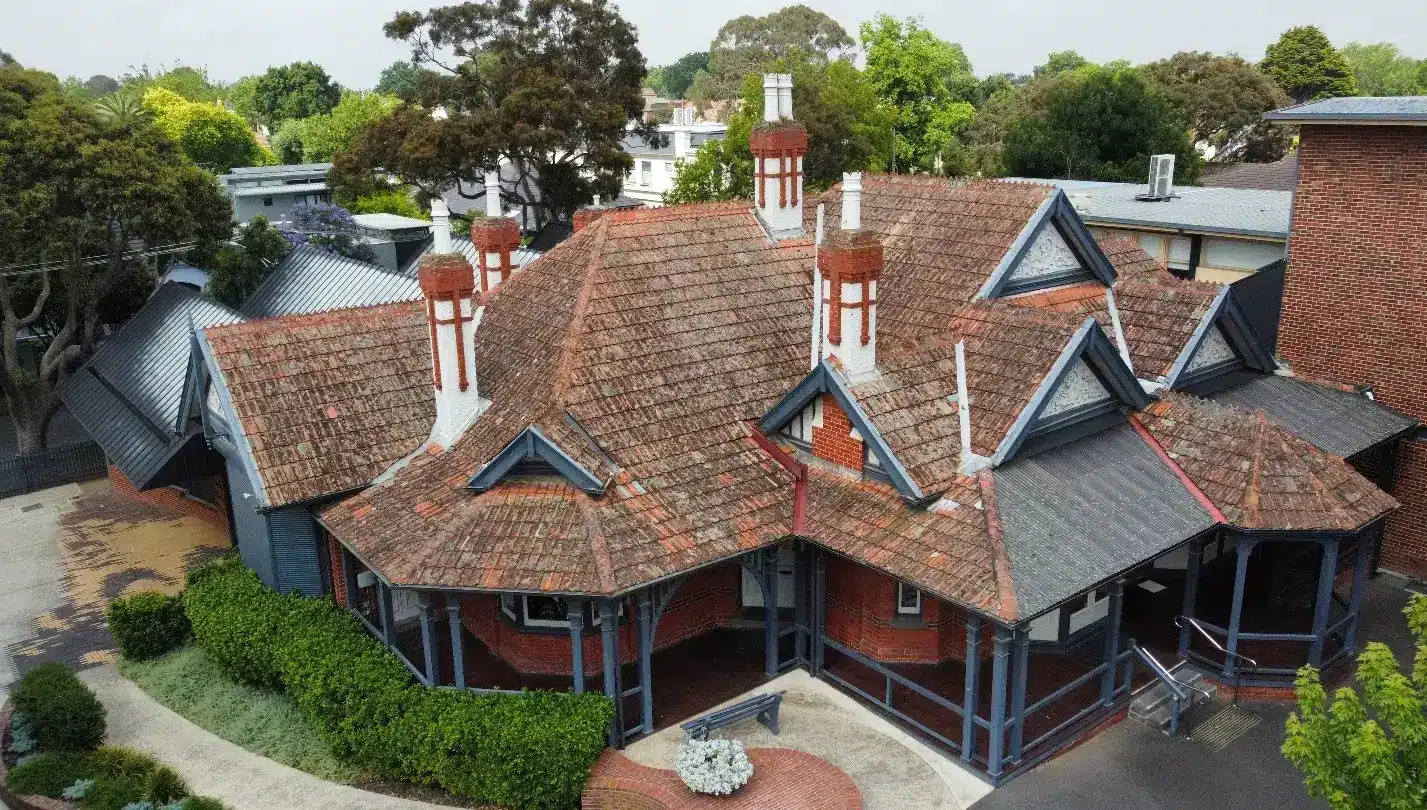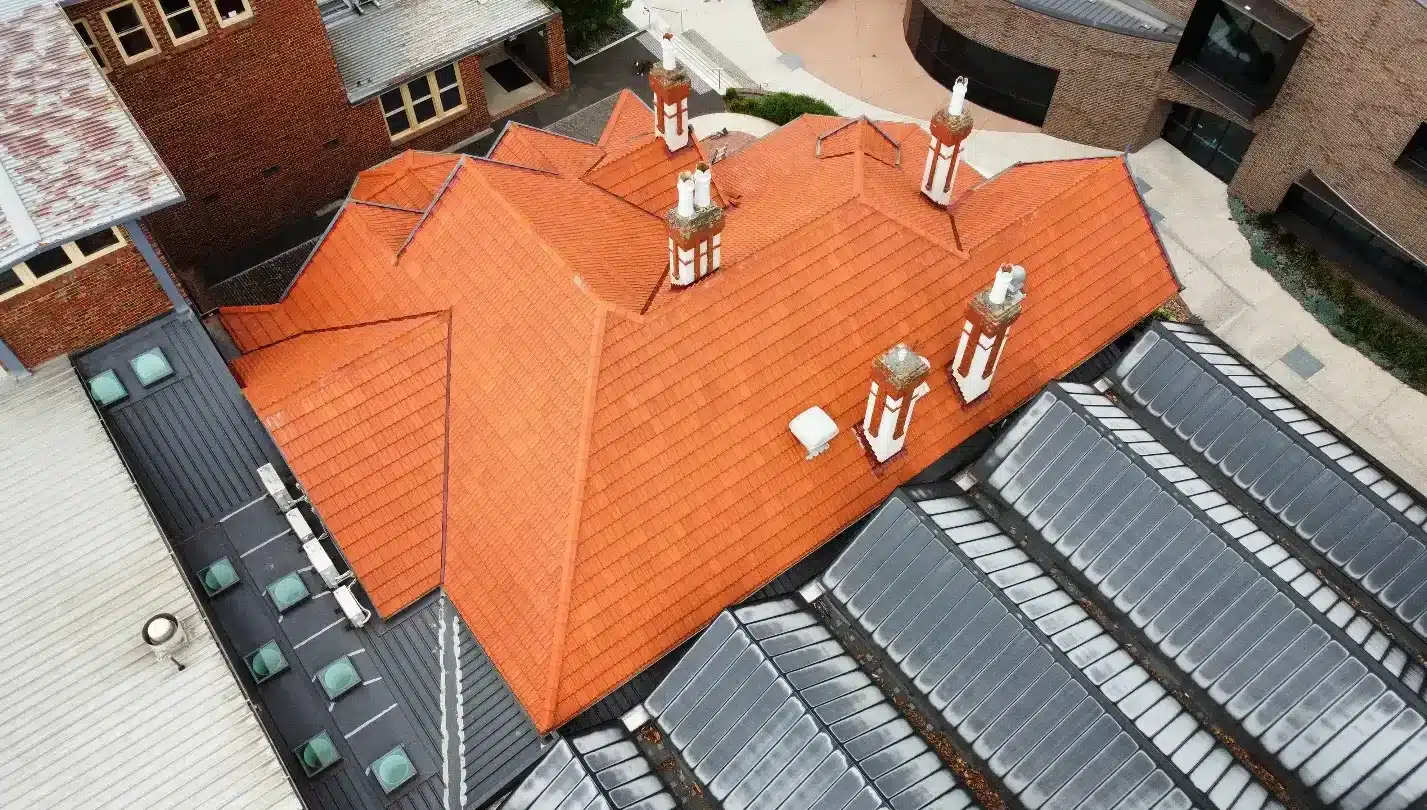 Roof replacement with Terracotta
A new Terracotta Nouveau roof to replace the 100 year old roof.
Balwyn

Service:

New Terracotta Roof
At Fintona Girls School, the 100-year-old original building was in need of a new roof. The original terracotta tiles were still attached, yet were starting to lose integrity.  The original tiles were imported, and rare replacements could not be sourced, therefore the roof needed to be replaced.
We set up custom scaffold and rail for a safe and efficient roof access. We removed all old tile and custom picket ridge were saved, cleaned and reused to keep with the heritage.   Old tiles, battens, valley irons and flashing were removed, and some minor structural work was undertaken before we could start with the new roof installation.  All chimney flashings were replaced or repaired and painted.  We installed new Colourbond valley irons and flashing.  New battens and heavy duty sarking was installed over the roofs entirety for extra warmth in winter and cooler in summer.
We chose to install new Monier Noueau terracotta tiles and ridge caps to keep the custom look, as they are so rare for this era.   All ridge caps and picket ridge were installed using a 3:1 sand and cement mix.  The mortar was left to set/harden to ensure longevity mortar.  A smooth coat of flexible pointing to match the tile colour was applied to seal all ridge caps and pickets to roof.
The site was cleaned and surrounding areas were pressure washed to look like we had never been there when the students returned back from summer holidays.