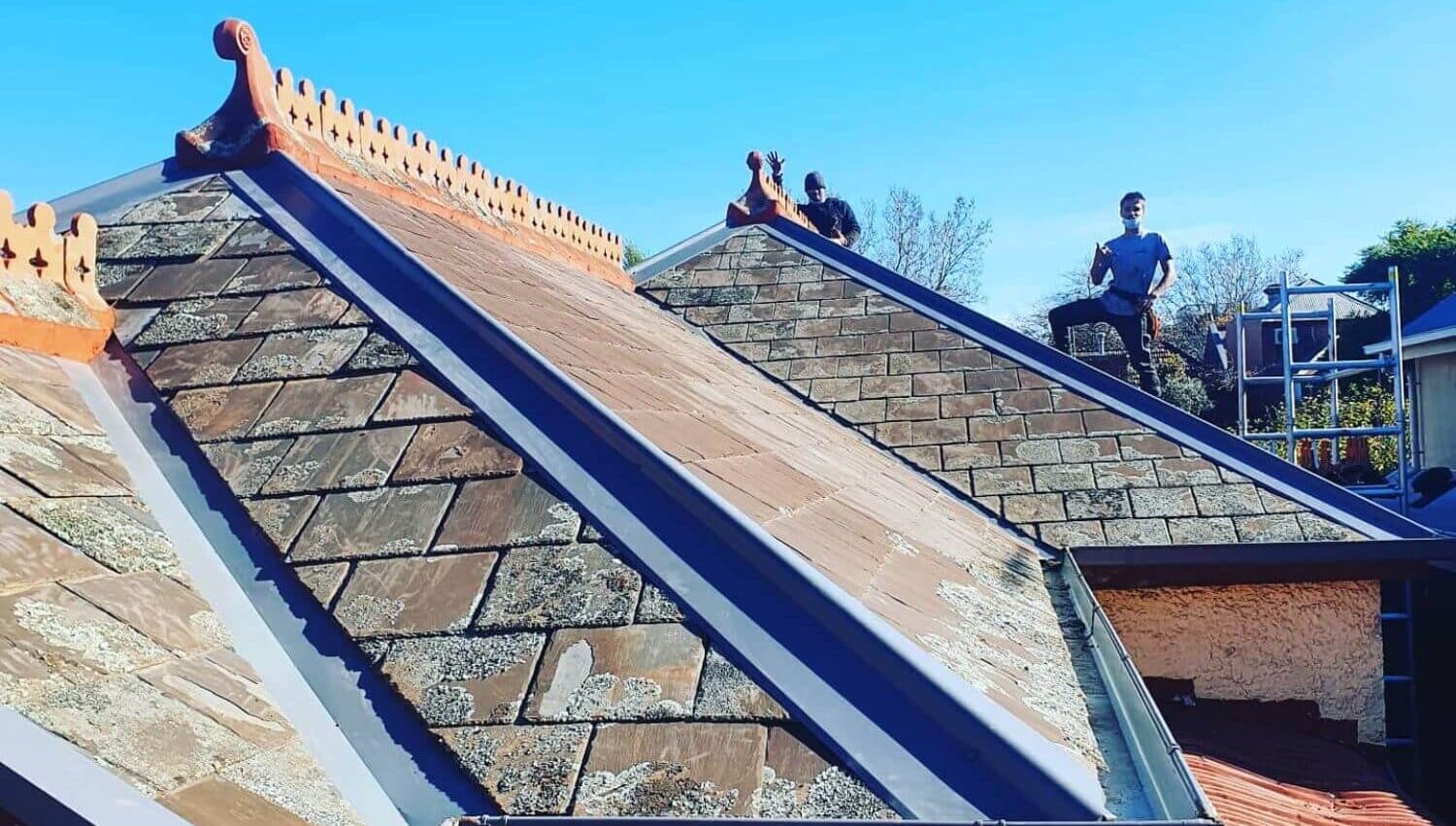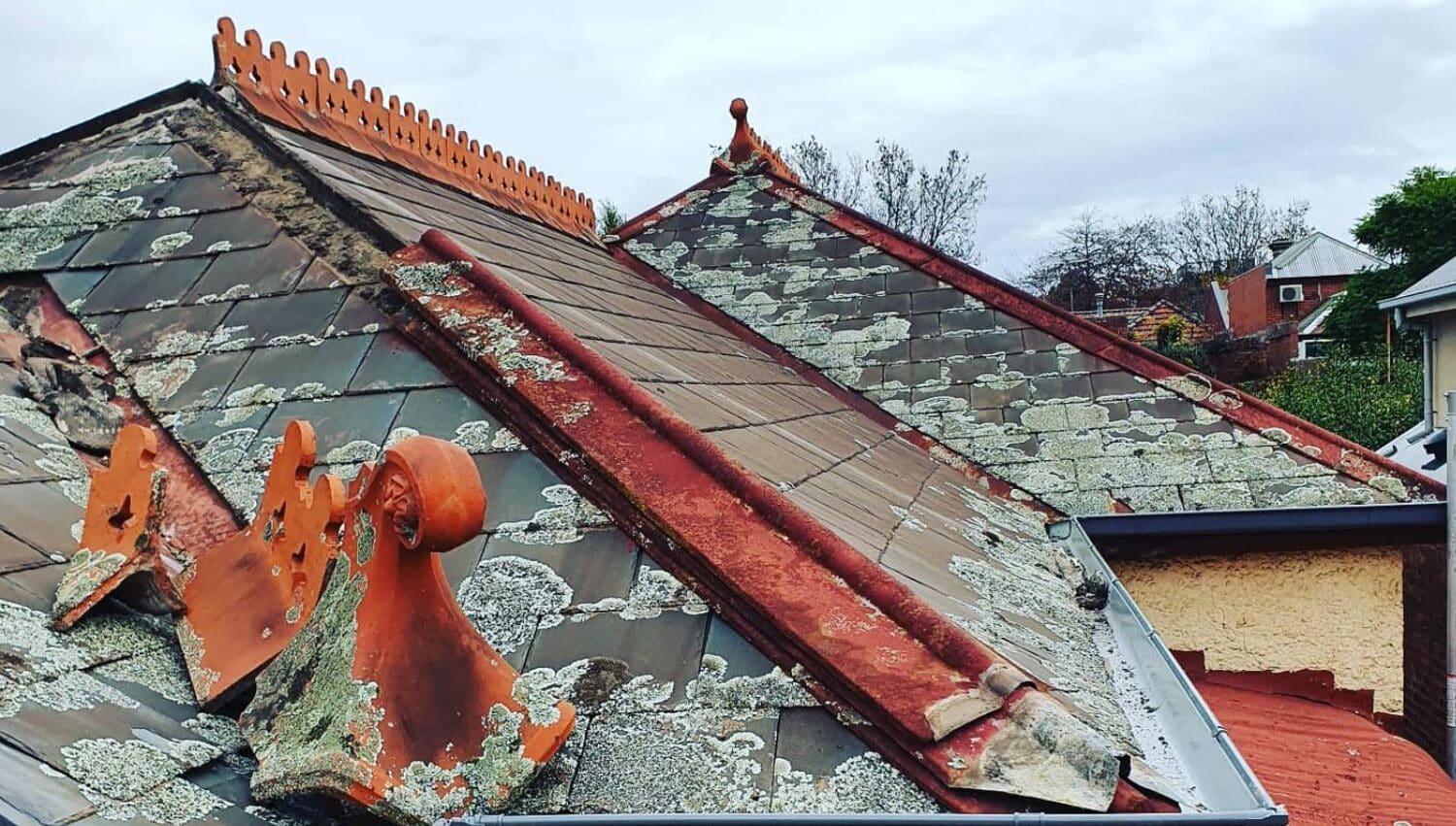 Slate repairs in Carlton
Another heritage listing with facelift!
Carlton

Service:

Roof Repairs
When we inspected the roof for repairs, we found that the original slate still has some life, however the metal and terracotta ridge caps needed some attention.   A new skylight needed to be installed and some tiles needed marrying into the extension at the back of the house.
We began our works with the slates in the valleys carefully removing and saving. The old picket ridge was removed and saved.  All metal valley irons and cappings were removed and sent to the scrap.  New Colourbond valley irons and cappings were installed.  Original slate tiles were carefully reinstated.   The original picket ridge was reset with fresh mortar and left to harden before a fresh coat of flexible pointing was applied.
Given the quality of good slate, this will outlast any metal.  A restoration like this brings some life and colour back to the roof and saves the heritage of the roof in its natural state for many years to come.